(Not me in the picture)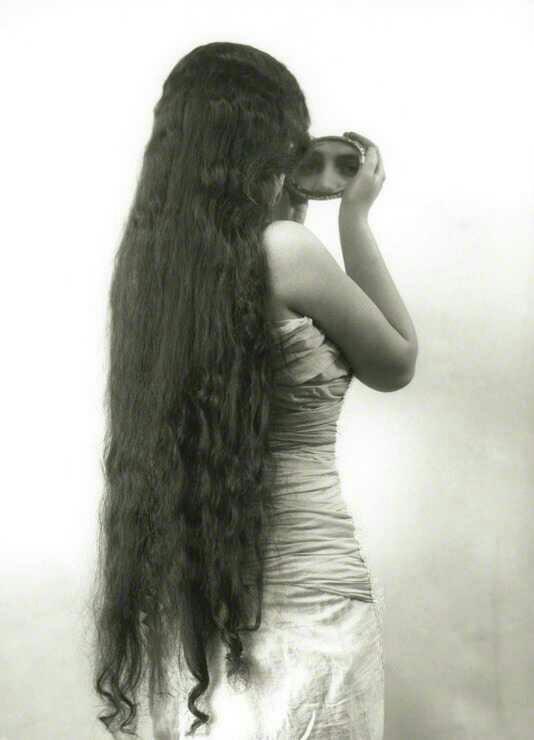 Updates:
---
Most Helpful Guy
i have pretty thick straight hair, so once it starts going past my eyes and over my ears, i can't stand it!
Most Helpful Girls
My hair used to go past my bum. But that was when I was a kid. It was all dead too, because you're not supposed to brush curly hair when it's dry. No one else in my family has curly hair so they didn't know.

I cut it all off when I started doing it myself. To get rid of all the dead stuff. Now it goes to my shoulder blades. When it's wet reaches my hips.
Past my shoulders past my collar bones. Never had way long hair. I would like to try to grow it long and see how long it gets.