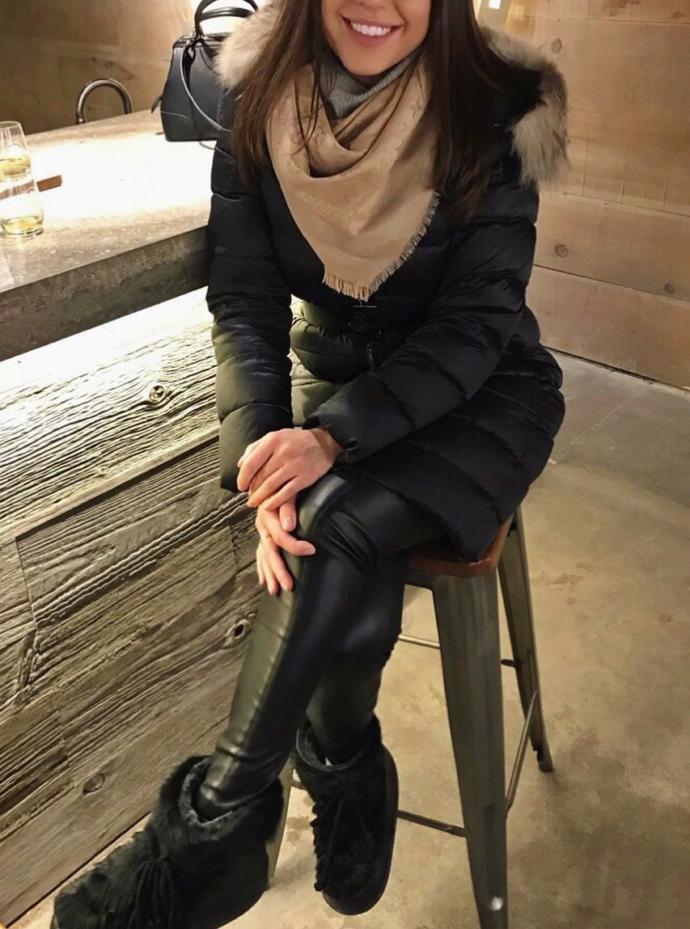 Updates:
---
Most Helpful Guys
Great, especially the leggings. I'm not a big fan of the shoes but that's just me.
I read you got 8°C, freezing would be 0°C and below. In my youth I went to school with a t-shirt at 8°

With that outfit and you thinking it's cold outside, I would recommend you to wear at least thin gloves. If your body is good insulated, but your hands are exposed, they will get really cold and stiff.
Most Helpful Girls
Paint your nails and ditch the LV scarf. You look perfect anyway. Just my opinion. Also I think you should put your hair in a ponytail. Bring extra more attention to your beautiful face. Do it ! Hahahah. But good luck 🍀