Do you thinks it's nice or not?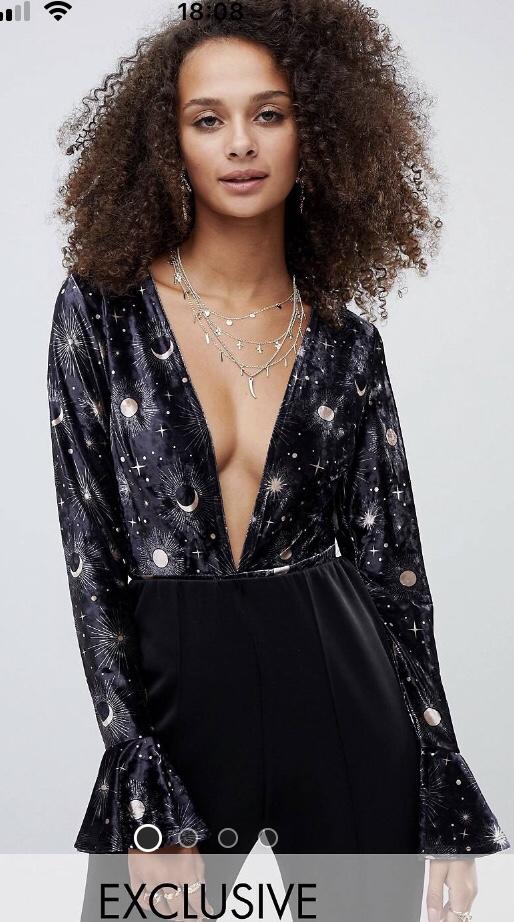 Updates:
---
Most Helpful Guys
Lol did the people at NASA throw a party? Or maybe it's an astronomer's bachelorette party.

But seriously it looks like it could be part of a pajama.
From what I've seen of your body, it would look magnificent on you. But guys will stare, a lot.
Most Helpful Girls
I like the color and design but I'm not fond of the sleeves but overall it looks cool.
A bit too much cleavage. Pretty cool design though.