What's y'all pick? Bye pizza✌?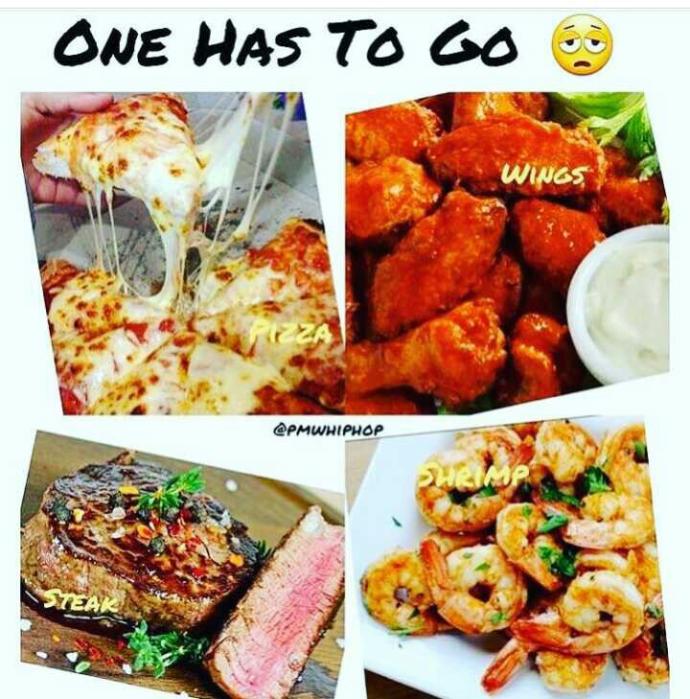 Updates:
---
Most Helpful Guy
Most Helpful Girl
I will choose two: Shrimps and steak.
They are both "meh".
What Girls & Guys Said
15
12
The buffalo wings. I just can't stand that people are killing buffalo just for their wings, but at least their numbers are going up.

Wings hands down. I don't like dealing with the bones. Sure they taste great, but they are messy to eat, and really just kind of a hassle. The flavor isn't worth it.

shrimp is good and all BUT if you have seen shrimp live and in flesh, they look really gross and disgusting, so it would be shrimp.

Pizza ofc, nothing tops meat and shrimps 😂

the food next to the shrimp
Click "Show More" for your mentions
Select as Most Helpful Opinion?
You cannot undo this action. The opinion owner is going to be notified and earn 7 XPER points.