There is an international grand market going on here for the weekend. There are lots of market stalls from many different countries around the world. I bought me some nice Bavarian Brezels and Belgian Chocolate. My boyfriend had some Greek souvlaki.
What stall would you look for, what are your favorite foreign delicacies?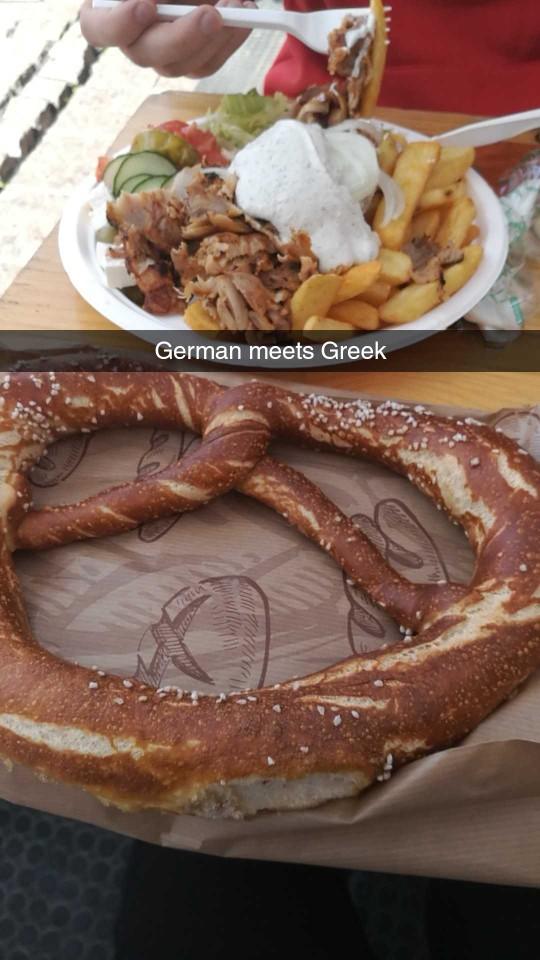 Updates:
---
Most Helpful Girl
Gyros, butter chicken, chicken tikka, tandoori chicken, fried plantains, African pancakes, lassi, and saag.
Most Helpful Guy