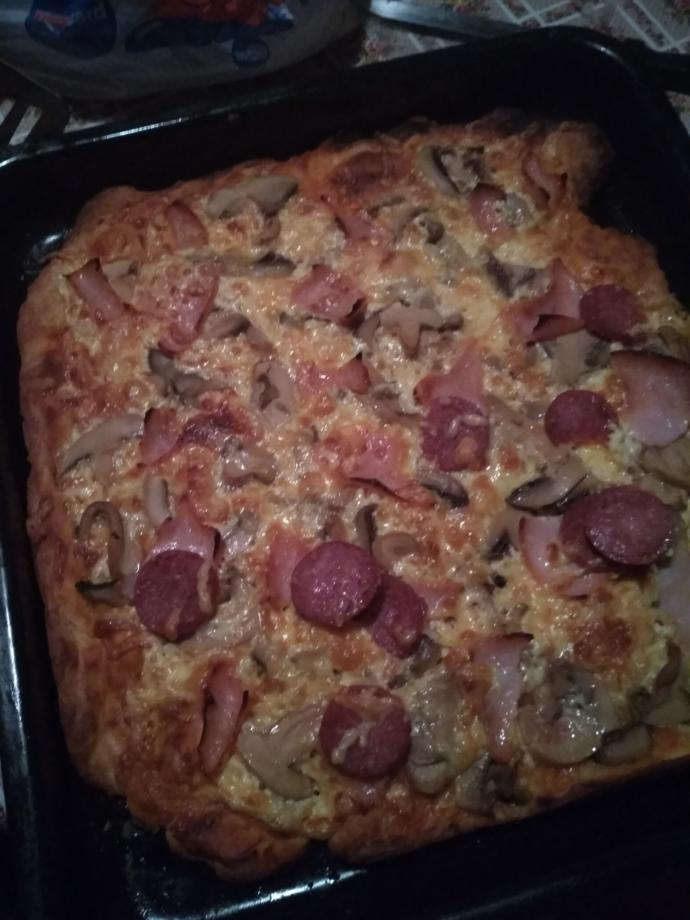 It's homemade by yours truly and I will not be taking a single bite. This one is for my folks, I fucking hate mushrooms. I made another one for myself that is currently in the oven.
Sooo, hit me. Be honest, would you eat this?
Updates:
---
Most Helpful Guys
I'm a pizza purist. In my opinion, a great pizza only needs cheese and sauce. The sauce needs to be sweet, fresh and have a touch of spice. The cheese needs to be white mozzarella and (optional) a dusting of parm cheese. I don't have any real animosity towards adding meat, but it doesn't fit my idea of perfect pizza. Animosity builds if the meat isn't pepperoni or sausage. The crust needs to be thin and crisp, and the grease is minimal. The cheese is melted to perfection with a light caramelizing color. So would I eat the pizza I see? No. My two biggest reasons are that there are mushrooms on it, and I can't tell if you were going for a square or round pizza.
No, because I am a vegetarian :P Otherwise it doesn't look bad, but a round shape is more attractive.
Most Helpful Girls
Nope, i dont like mushrooms but homemade pizza is always delicious!