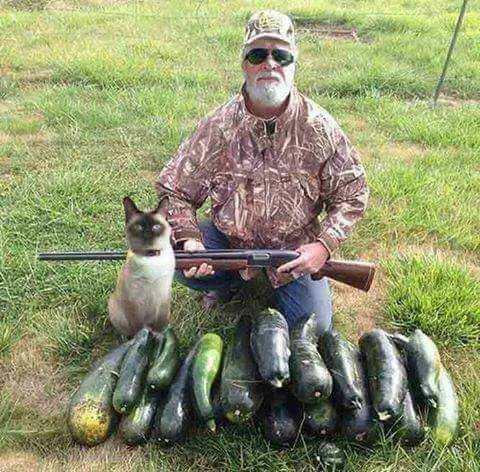 Select age and gender to cast your vote:
Updates:
---
Most Helpful Girl
I buy them in the store
I could never harm a zucchini so hunting is a no
Most Helpful Guys
Yeah, I guess I'd go zuchinni hunting, LUL. When I saw the question I was expecting some sort of weird game animal. But that picture is just amazing.
Zucchini lives matter! We need to stop the senseless killing of zucchinis!!