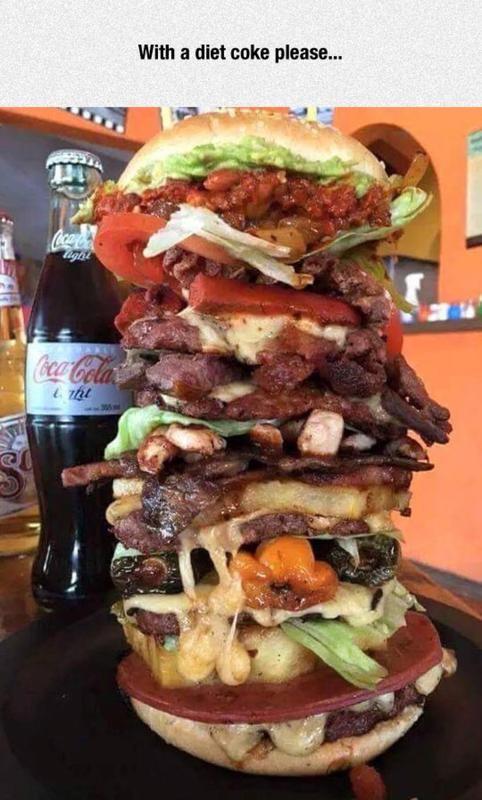 Updates:
---
Most Helpful Girls
I would devour that beast and thanks for the Diet Coke gotta watch my figure:) But where's the cereal? I was looking for lucky charms or something lol.
No - I think if the food was fresh and able to stay fresh - it would take me 3-4 weeks to finish that.
Most Helpful Guys
That looks more like a sandwich to me that's not a big deal that's something I eat everyday anyway
that looks like from Heart Attack Café. Wow. What a cereal. Where's the milk?