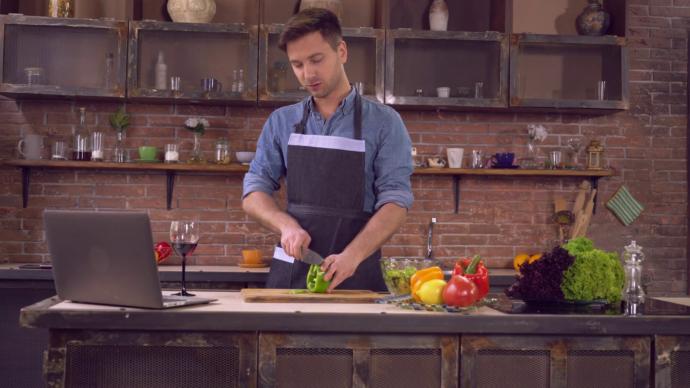 depends on what im making
Select age and gender to cast your vote:
Updates:
---
Most Helpful Girls
If it's a big day of cooking (like Christmas, dinner parties or birthdays) then I do, as I find I'm less concerned with mess when there is so much to do. Just dinner or one bake though, nah
Most Helpful Guys
usually i don't wear it unless i need to chop ribs, chicken, or duck into pieces with a butchers knife. other than that i just take off the shirt i'm wearing and cook with my Ashirt/beater
Never, and it's got practical uses, apart from keeping your clothes clean, so I'm not really sure why not?