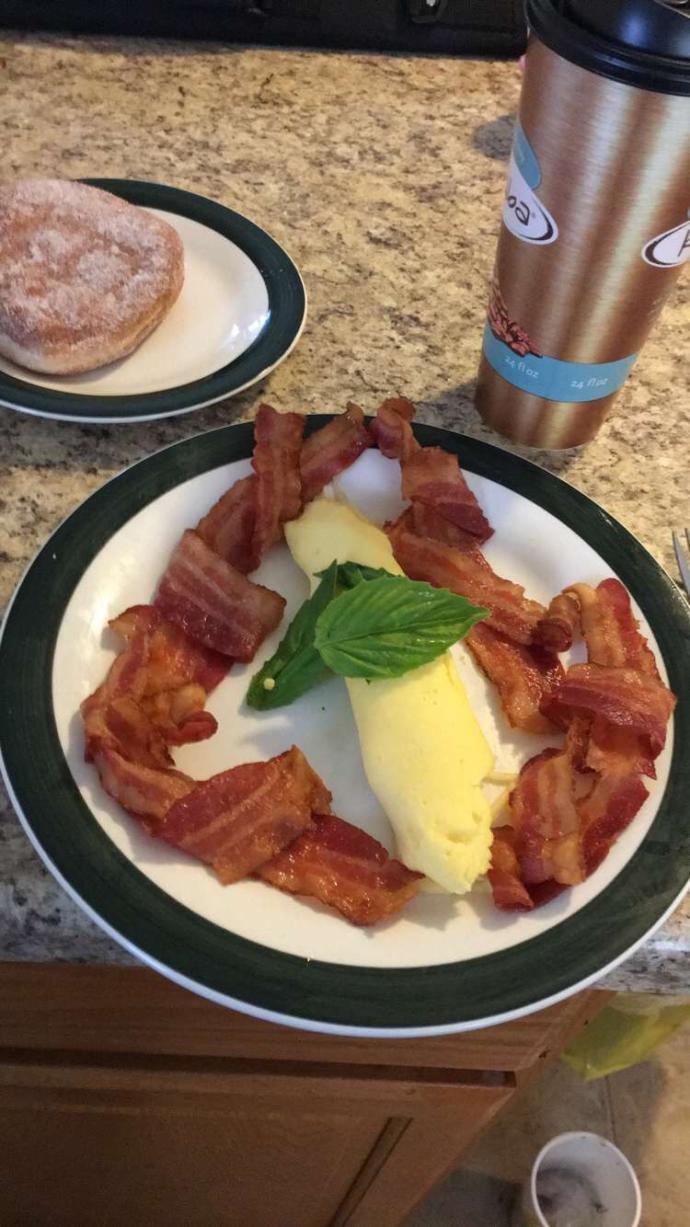 It was made with love.
Updates:
Is my love not good enough?
Why in the... would I have a stick of butter on my plate?
---
Most Helpful Girls
Most Helpful Guys
I had to look twice to realise that was an omelette on the plate, at first it looked like a big slab of cheese. But yeah the breakfast looks great, I just think your food photography could improve a bit. But definitely the food looks tasty, well done.
Nothing more delicious than love brotits
If it was turkey bacon would def eat