These bars fought back during the baking process, like I have so much batter in my hair right now.
Anyways...
The crust is a simple brown sugar, melted butter, and flour mixture, topped with a classic fluffy cheesecake filling. I also mixed mini chocolate chips into the batter because everything is better with chocolate. Then piped melted dark chocolate on top. How'd I do, guys?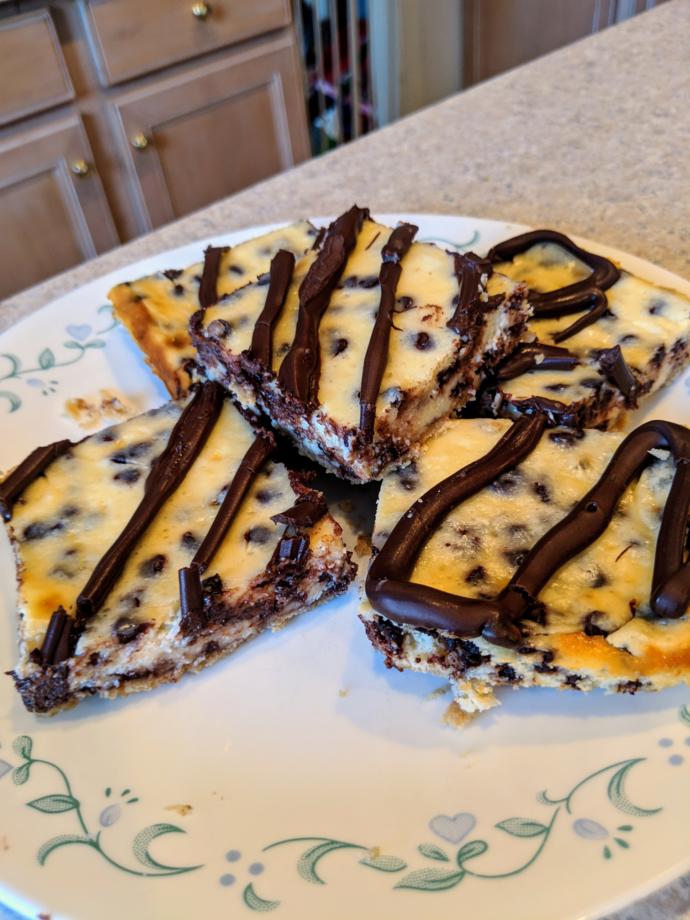 Updates:
---
Most Helpful Girls
They look good. The description of the crust is throwing me off a bit because I'm obsessed with a good graham cracker crust with cheesecake.
I would never try them because I would never want to eat anything else ever again lol! They look so delicious!!!
Most Helpful Guys