Now hear me out. whenever I'm craving for a blizzard, and I go to the drive through. I order a blizzard and of course there's the policy of
upside blizzard to prove the thickness or it's free.
Mmmmghhh 😤... let me explain in pictures, so you get the idea...
Another try...
"EXCUSE ME! CaN YoU PLeASE PuT a LiD On ThE BLizZaRD?"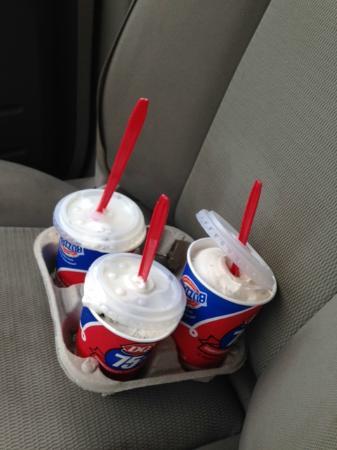 Now, why does Dairy Queen use dome lids on their shakes, but NOT on their blizzard?
...
Updates: