Whether your breasts are the same size.
Having different-sized breasts is perfectly normal. We guys don't even know if you have different sized breast. We ain't gonna measure them and judge you. Also, It doesn't make you look attractive as long as size difference is large i.e difference about a cup size
Thigh Gaps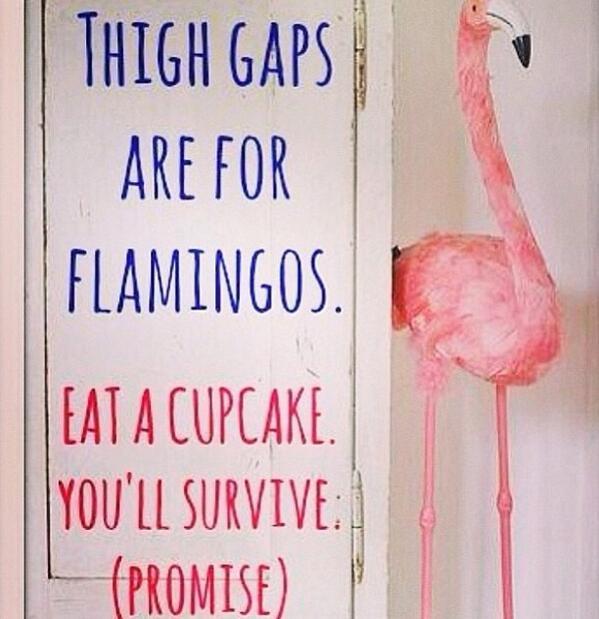 Thigh gaps are natural. It is believed that they're part of bone structure. So even if you don't have one, don't bother getting one.It isn't your fault. They aren't really that attractive nor unattractive. We don't really care about thigh gaps much.
Wearing Makeup
tbh most guys prefer natural face. Although heavy makeup can you make you like a doll, it is more unattractive than natural face. Your makeup skills are more likely to go unnoticed.
Nail Polish
Nail polishing always goes unnoticed unless shown intentionally.
Gaining Little Weight
Gaining weight is okay! Guys actually love chubby girls! As long as you don't turn from skinny to fat, gaining some weight doesn't really matter.
What you Eat On a Date
You can eat and you should eat whatever you want on a date. It doesn't leave a bad impression at all. As long as you're not eating mannerlessly and desperately, we don't mind what you eat
Some Cellulite or Stretch Marks.
Strech mark is probability most overrated concern by females. But guys don't actually care about it! you can search on gag about it if you want to. Strech marks don't actually make you look ugly unless in excessive quantity.
If You Text Us First
It just implies that you want to chat with us or like us. It is a misconception that it makes you look desperate or needy. But NO! Guys actually love it if women text them first.
---