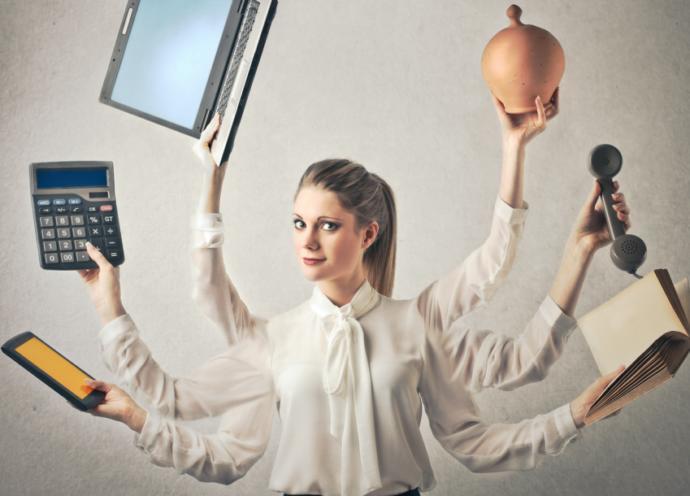 Select age and gender to cast your vote:
Updates:
---
Most Helpful Guys
Anyone who says one gender is better at multitasking should have some very good evidence to back up what they say. As far as I'm concerned, it's complete fantasy.

People are using trivial scenarios to back up their logic as well, such as being in a kitchen (lol). Try going into a cockpit of a complex aircraft and watching the crew, that is real multitasking been seen there and it can actually have dire consequences if things go wrong. I've seen both men and women in these scenarios and seen no difference whatsoever.

Multitasking is not managing multiple tasks all at the exact same time, it may appear that way to the untrained eye, but that's not how the human brain operates. Multitasking involves diverting your attention and focusing on one specific task, before diverting it to another task, and another etc. In the space of 10 minutes you may be monitoring 20+ different things, however you're never monitoring every single one at the exact same time as that's literally impossible.

As with many things, multitasking is a skill that can be developed over time.
Generally speaking yes as the average female and male brain are fairly different with women typically having more white matter than men and men having more gray matter. This means that women have more connections in their brain which allows them to hold more tasks in their mind at once where as men have more cognitive ability which is why their average IQ score is 2 points higher. It is presumed that this is because taking care of children typically requires the caretaker to split focus (example: safety of multiple children, preparation of food, etc.) Where As men were usually responsible for tasks that required focus to be succesful and a lack of success could mean the death of our family. (Hunting, building shelter, etc.)
Most Helpful Girls
If a guy is doing something that requires his concentration... he is automatically in autopilot.
Men don't actually ignore women in these moments on purpose..《 women can drive (poorly) while applying makeup.!! Men actually DRIVE!》

Guys just weren't born with the feminine crazy capacity to:

•have a conversation while:

•cooking dinner;

• talking to a friend in the phone;

• watching the mental little brats running around the kitchen;

• and at the same time watching gossip trash on Oprah.

《So I learned pretty early in life that the perfect time to talk to men and make them agree to do what we want is during that blessed moment they ignore us, faking attention -- and failing 》
Yes. Women are designed to multitask and thus we are much better at it. However, it is also not necessarily a gender factor either. It matters of personality and skill set. Men are very much straight-laced when their mind is in the right mind frame. The same way it is for women. Some women can't multitask because they lack practice or it's not part of their personality. While some men can multitask as well, but it's out of practice. There are things each gender can do naturally, but few who try to practice what the other can do. I'm good at multitasking, but I noticed over the years that I perform better when doing things one task at a time.