So, this girl commented on some of my opinion, couple of time. The ask me to PM her. It's "personal".
I thought maybe she wanted some advice from me. So I messaged her...
This is so ridiculous. Didn't know people play matchmaker on internet... hahahahaha. XD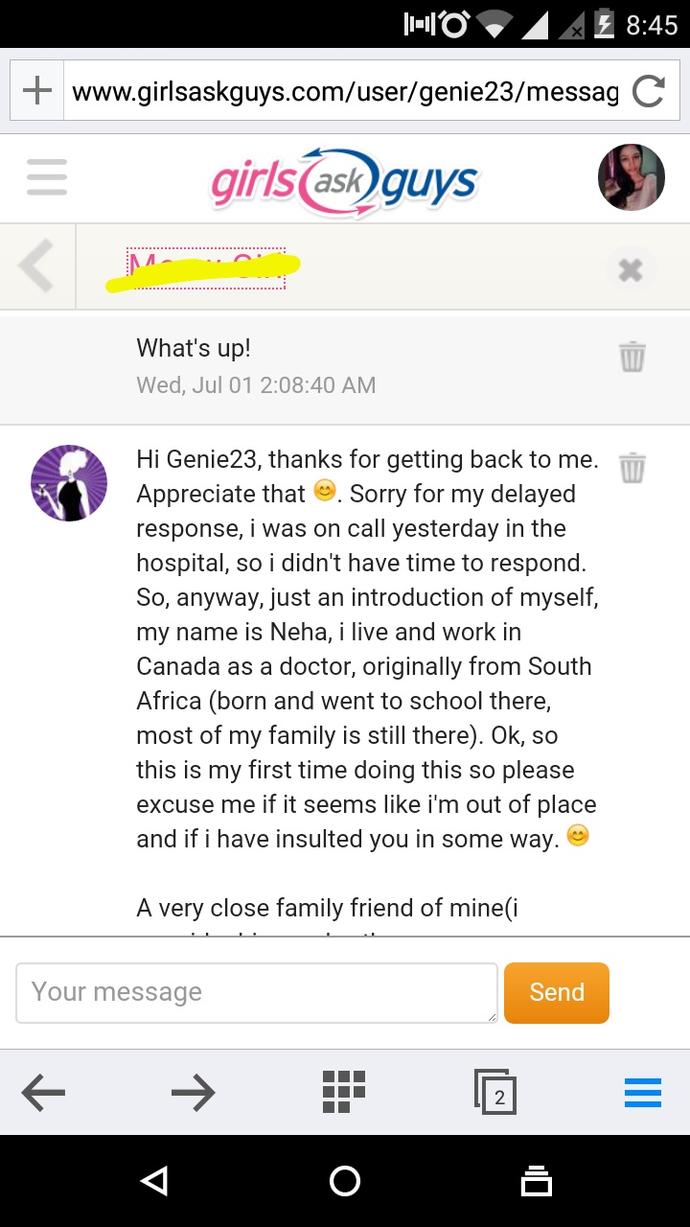 Updates:
---
Most Helpful Guy
I'm 100% certain their cat-fishing you, Neha and their so called friend are most likely the same person. Their probably some guy using a female GAG account seem less creepy. To me it seems fishy Neha would introduce her so called friend to some stranger on the internet instead of someone she knows in real life.