So I had this ex boyfriend that I broke up with nearly a year ago that acted like a complete lunatic after I broke it off. He wouldn't take no for an answer. He did stalker behaviors like coming to my apartment uninvited in the middle of the night and harassing my parents at their house. He also came to my job and he played the victim card. He's a narcissist so he likes to make up lies to gain sympathy from me and from others. He told me that he got hit by a car and then he lied about being homeless, he told me in February that he had cancer and that he wouldn't live long. And then he turned around and told me he had a respiratory infection when I didn't reply back to the cancer scam he made up.
I ended up having to block him on Instagram, Facebook, Snapchat, cashapp, my phone number, he even texted me on PlayStation and I had to block him there. So for about 5 months after blocking him, I thought I would never hear from him again but one day I was sitting on the couch and I saw he emailed me! He found my email. And he has been harassing me ever since then saying he has a new job and that he would give me all of his money in his savings account and he is very sick and blah blah. Just saying anything for attention.
Well a couple of days ago, I received a text message from an unknown number of him pretending him to be someone else. He notified me that he was sick. I blocked that number and then I told him to leave me alone or I would slit his throat and then he started saying he would get him and his friends to come kill me and my family. I ignored his message and then 4 hours later he told me I was a dead bitch.
I ended up having to get a new number and email because of him and I received this email 2 days after calling 311. What does this mean?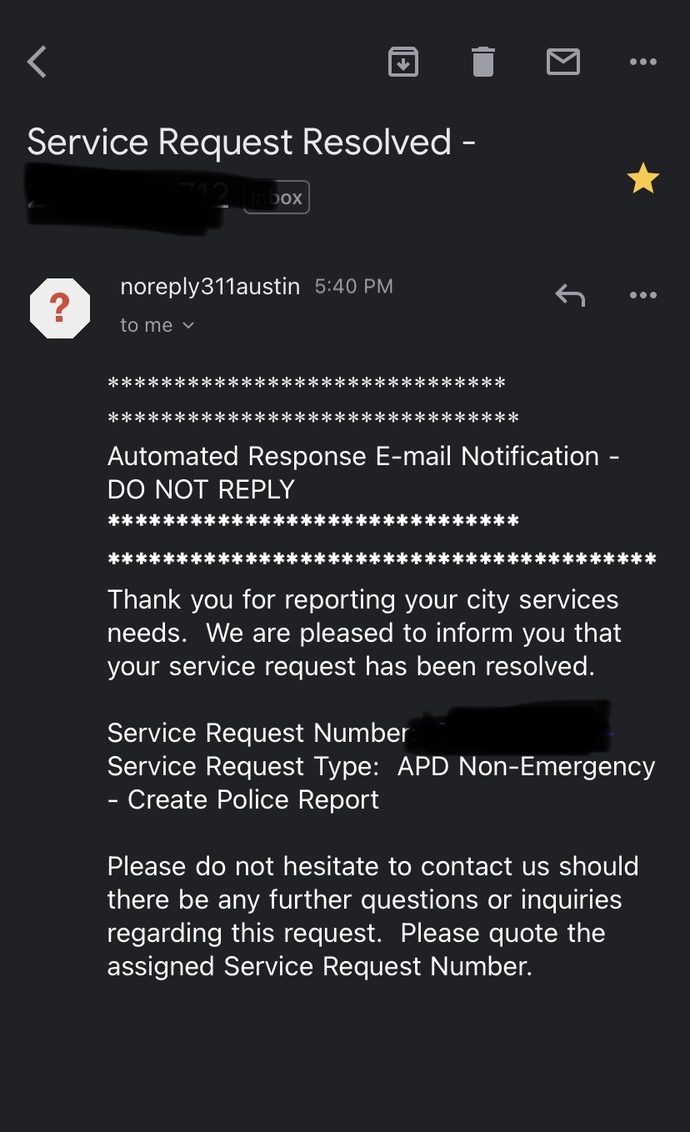 Updates: