I've been doing long distance runs and sprints just outside around my neighborhood
As for weights, I've created some interesting contraptions check it out lol
It's a wooden stick purposed for home decorations, that I use now as a makeshift barbell.
I have two 40 LB dumbbells tied around the ends of the "barbell"
And one 97 LB kettlebell in the center.
I also wrap a 50 LB vest atop the kettlebell sometimes
I use this for rows, squats, etc.
I also put on the 50 LB vest and do dips between these two white chairs
I also do pull-ups on my makeshift pull-up bar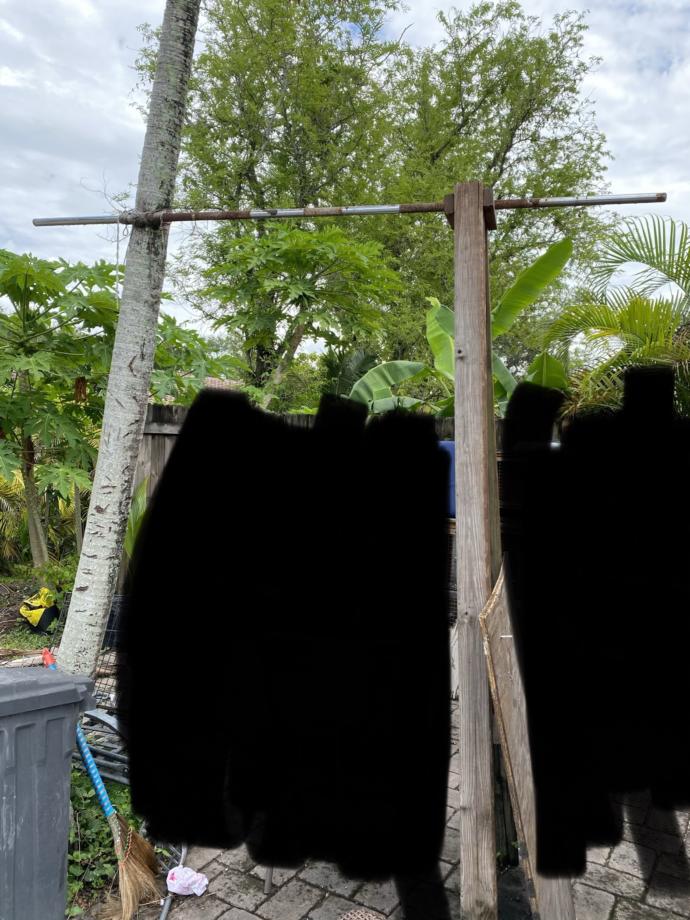 Updates: