Be honest! Am I pretty or ugly?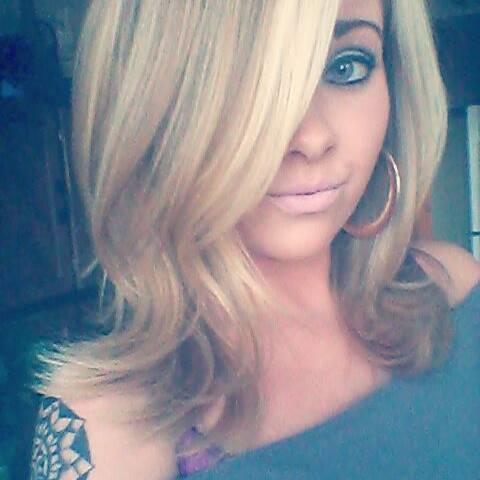 I asked this but it was removed due to incorrect area
Updates:
---
pretty... and you should know it

I think that you already know the answer

Maybe the makeup is taken too far (too much) but in general you look very beautiful.

be honest, can you honestly not tell or are you just fishing

You have too much makeup on for me but you definitely are a pretty girl

Both pics look great in my opinion! Very attractive!

Grow your hair longer ,
Make up little,
You are pretty though. ;)

Amazing in the first pic...
"meh" in the second pic

you're not bad, but those eyebrows have got to go.

yessss baby... nıce woowww

You're definitely pretty, you don't need all those layers of make up!

I think you are flawless 10/10

First one's sexy, second one looks fake and kinda ugly
Your very pretty but don't overdo the make up / hair / tattoos because if you do you will age prematurely and regret it a lot when you are older. you are pretty enough that you don't have to do anything extra so don't. It will make you less attractive if you do.

You're beautiful!!

Just a little tip though, maybe don't put eyeliner all around your eye. It makes them look smaller, maybe just stick to the top ones :)

OMG YOU ARE SOOOO PRETTTYYYY!!!
(NOT LESBIAN)

The eye make-up on the 2nd pic.. not feeling it. Other than that you're a pretty girl.

You're pretty and you know it

pretty, can take a bit of the makeup.

U a pretty but using so make up.

you're gorgeous! & you know it or you wouldn't have put it on here.

You should know that you are pretty you shouldn't need someone to tell you that. Now maybe if you took that make up off of your face we could all see your natural beauty. Don't hide your face, go natural, its okay. Your face is your face, its not a coloring book don't treat it as if it is one because its not.

maybe if you actually had some clear pictures and less makeup then we could tell.

You have on too much make up in the second one. But you look pretty in the first one.

I don't like your fake eyebrows and tan. And you should stop applying coal to your eyes.
Click "Show More" for your mentions
Select as Most Helpful Opinion?
You cannot undo this action. The opinion owner is going to be notified and earn 7 XPER points.