How do I look? Please be honest :D?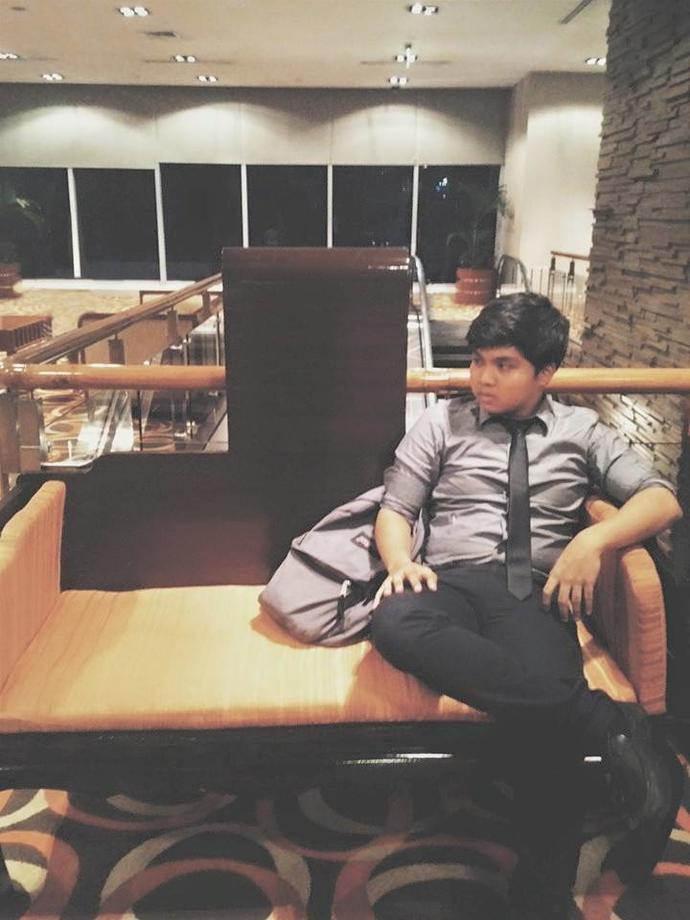 Updates:
---
i would rate u a 4.5/10 but i think ur cute.

It's not the best photo (since you aren't looking at the camera), but I'll say this:

1. You have nice hair.
2. You seem like you have nice facial features. From what I can tell, you have great lips, nice eyes and eyebrows, your nose suits you.
3. You have good style.
4. You're a little chubby. For me personally, that's not an issue, but you'd probably be attractive to more women if you lost a little weight.
5. You look fairly young. I'm going to guess you're 18 because your age range says 18-24, but you might even look a bit younger than that.
To me you look like one of those people who would actually look worse when they're smiling... im not trying to be mean but sorry if it came across that way

U look cool bro, but u can always improve.

you look like you could be 16 in this picture

You look like my boss, but younger.

Lose the gut, get the sluts. Lol I'm joking so don't get mad for all the serious people

You look like your sitting down relaxing

Chubby, safe, non-sexual.
Click "Show More" for your mentions
Select as Most Helpful Opinion?
You cannot undo this action. The opinion owner is going to be notified and earn 7 XPER points.