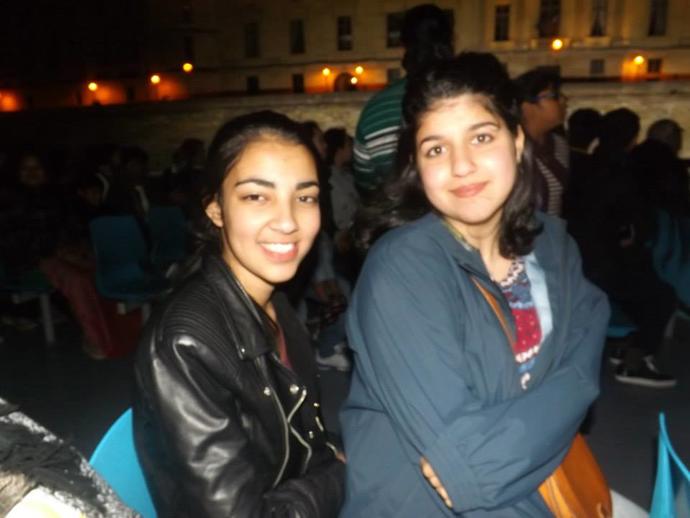 (I'm the girl on the right)
I'm almost 18 but people always treat me like I'm a kid, thinking I'm 14 or 15.
I have to show my ID all the time and it's (sometimes) embarrasing.
Guys never look at me in the way they do at my friends, becaus they think I'm 'cute'.

Anyone had to experience this too or is experiencing it? How do you handle it, what can you do to look less younger and more like your age?


Updates:
---
Most Helpful Guy
When you're 49, and you are still getting carded, you will appreciate it. I don't think you look as young as 14 or 15. I would guess at least 16.
How is it that the guys are looking at your friends? Are they looking at them with other sexual goals in mind and won't you? If that's the case, I would be happy.
If there is a particular guy you like I wouldn't let your youthful appearance stop you from approaching him. Unless he is a LOT older than you, you should just try to get to know him. If there is any issue of him thinking you are younger than you are, I don't think it will be an issue for long. He will find out how old you are and probably be grateful he has a cute / pretty, young looking girl who is with him.
Remember to get a good person which is far more important.