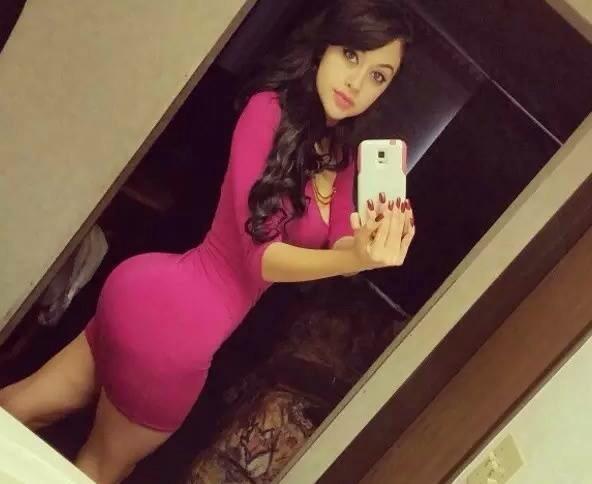 Updates:
---
kinda unproportioned body... not bad face though

The face is fake. It just doesn't like right. Nice look thunder butt.

She is not my type. Too much fakeness meaning that she probably doesn't look good naturally.

she's my type.

I've read girls that look half as good as her rate themselves as 7-8...

she's an 8. 10 being some super gorgeous lady that makes money off of her looks.

take everyones opinion with a grain of salt, when you're good looking on here and know it, people try so hard to let you know you're not all that but when you're ugly, they tell you you're beautiful.

The Photoshop is strong with this one...

She is very sexy and not in any way related to you

Was that some kind of revenge you executed on your cousin?

Face is like a ten and body is average looking :)

No, not for me
She's good looking
But no

Haha if that is actually your cousin, say hi to her from P. She'll know :)

she could be the best stripper in Vegas

This pic really works while masturbating

2-3, looks too fake and photoshopped and out of proportion to be honest
All I can see is her butt lol.

That's quite the butt she's got there.

8/10 her bum is nice but it doesn't seem proportional. She has a very pretty face though.

Cute. Nice butt too. I'll give her an 8.

she's attractive but prefer to see without makeup
Click "Show More" for your mentions
Select as Most Helpful Opinion?
You cannot undo this action. The opinion owner is going to be notified and earn 7 XPER points.