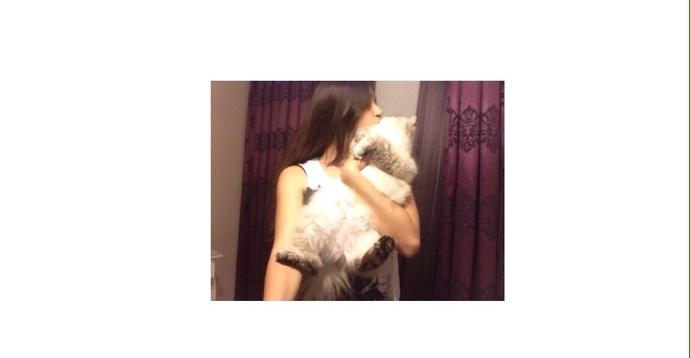 Which photo? Chooseeee pleaseeee
Updates:
---
the last one. legs are wide open :P

Second shows the most of you personally.

2nd to last... u r more visible... and u r sooooooo cute <3

Ask someone to take a picture of you either doing something or doing nothing at all. You will look more natural in those pictures.

Number 2 I'm not a cat person

#2 please tell me who you are!

anyone but no cat please (2nd)

lol you really love your cat don't you? :P

:( :(

Why don't girls on GaG smile in their pictures...

:(
Hard to choose Bc your gorge and I love cats lol but I like the one of just you. Your lips look really full and nice

Stooop taaalkiing liiiikeeee thiiiis!

Lol in the second and fourth picture I was looking at the cat instead of you haha. I guess the third one

i like the 3rd cuz your gorgeous cat is more visible

I say one that shows you as a whole and one with your cat. You look so cute :)
Click "Show More" for your mentions
Select as Most Helpful Opinion?
You cannot undo this action. The opinion owner is going to be notified and earn 7 XPER points.