How does this girl look to you? i dont know her personally but was just curious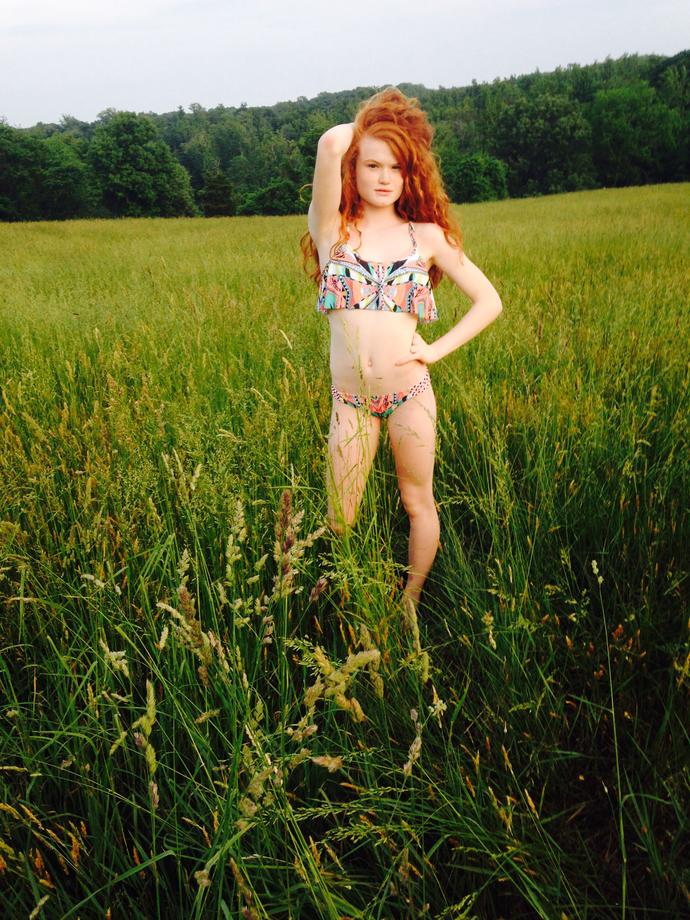 Updates:
Do you think it was in poor taste to put this on instagram?
Do you think that she is hot?
She is 15 by the way, she'll be a sophomore in high school.
---
Most Helpful Guy
She looks well but I think the outfit colours blend in too good with background giving a weird effect.