(Reference picture)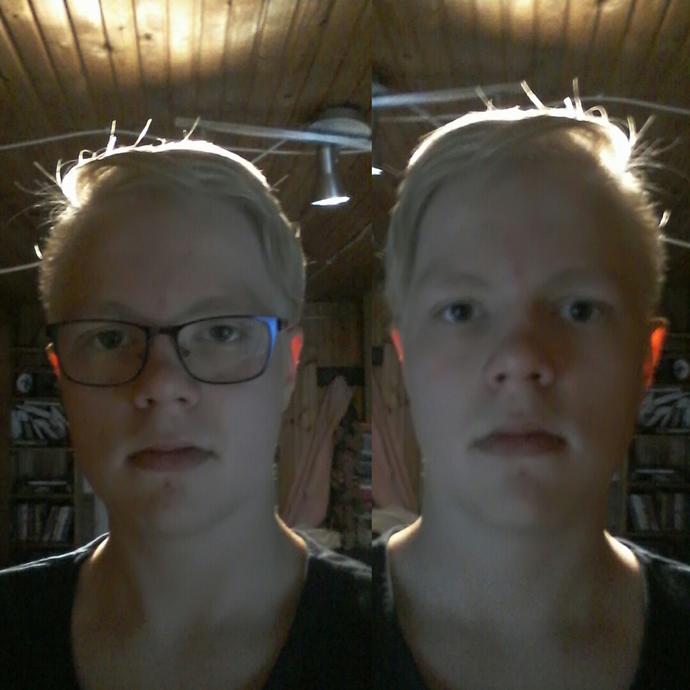 Select a gender to cast your vote:
Updates:
I posted this question because some girls here think I am younger than I actually am... And I thought that the glasses had something to do with that. So express opinions about it in the opinions.
It's 50-50 now... Let's see how this escalates...
---
Most Helpful Girl
It's like 2 different people!! Lol i like both, but glasses give a nice style. They suit you