Today is my bday! Do you like how I dressed up?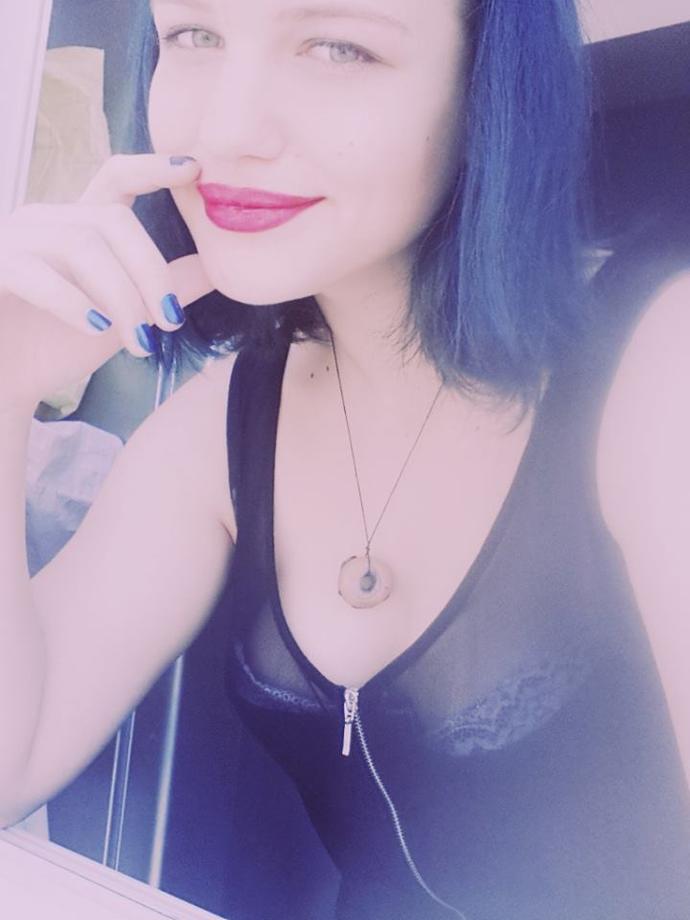 Updates:
---
Happy Birthday!!! you look sexy in that dress, but that is too much makeup, especially too much lipstick for my taste... go natural :)

A tad to much makeup but other then that it's nice. ( you look better with less on )

Happy birthday, and you look amazing!

Its nice, lipstick is a bit to much, just use some gloss, or one that matches your eyes. Which are beautiful.

Happy birthday!
You look pretty :)

Now , here I can see your blue hair.
You had to upload this pic in that question asking about hair.

Happy birthday! My bday is today as well :) aaand you look gorgous; enjoy your day!

Happy birthday. and you look sexy

Gorgeous! Outstanding eyes.

Looks good... Happy bday though

Ahhhh kinda slurry ;) I like it

Profile pic is beautiful. Happy adult day

You look pretty however i think blue will suit you better and Happy Birthday :)

happy bday and you look good

You are very pretty. Lookin' great!

Happy birthday!

And damn, you look fine as is :)

Happy Bday, so-so I don't like that much your style too much black plus too much makeup.

Happy Birthday! You're sexy!! Sharpton for President y'all! I'm out!

What are you doing on this website? You should be out there modeling.
Happy Birthday!
I honestly don't really like the bra showing through your outfit look. I think it's a bit trashy, but it's your day so have fun.

I love our make up and your nail colour. I don't like your outfit, though. Since your dress is sheer, it would look better with a plain black bra, not a lacy one.

Happy birthday :-)
What brand of lipstick is that? I LOVE the color!

You're very pretty but unfortunately I don't particularly like your outfit. I can see your bra so... Plus the lipstick would look awesome if it was more mat. Think about it...:-)

Happy birthday! ☺ And yes, you are dressed really cute. ☺

Happy Birthday!
Your makeup looks cute 😏

You look really good! and Iove your make up!

You're absolutely gorgeous

happy birthday... :) and i cannot see your dress... soo i cannot answer that.. lipstick is a bit too much..

You're very pretty. Happy birthday to you!

I like how we can see your bra

hey u like gorgeous but if u wear too much makeup you may look a little phoney so maybe lay it lighter on the makeup i bet u look even prettier without it!
Click "Show More" for your mentions
Select as Most Helpful Opinion?
You cannot undo this action. The opinion owner is going to be notified and earn 7 XPER points.