I think she's super hot and unique pretty&stylish , I love her emo style a lot, I love her blue and blonde hair. Her dark hair and style remind me of a song Bloody Creature Poster Girl ! Well she have different photos with Different hair colours. I will put the photos links in poll and update. I won't tell you her name, But please rate her , If you passing by this question.

Blue Hair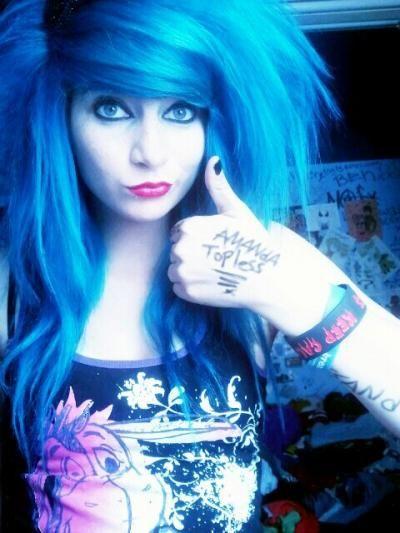 Select age and gender to cast your vote:
---
Most Helpful Girl
as a Bi girl I don't like emo girls or light colored hair and the make up. I like classic looks like on Lana del Ray.
Objectively/if she wore something more classic, she would be a 7.5 or 8, but these pics would only be 5, she's not ugly, but so far from my type

vignette1.wikia.nocookie.net/.../latest
Most Helpful Guy
i think it's face to say she is beautiful, got a really sexy body and has a very sexy style. or to sum it up quickly... i would.