What are two things I can do to improve my appearance?
None of these pictures have been altered or filtered.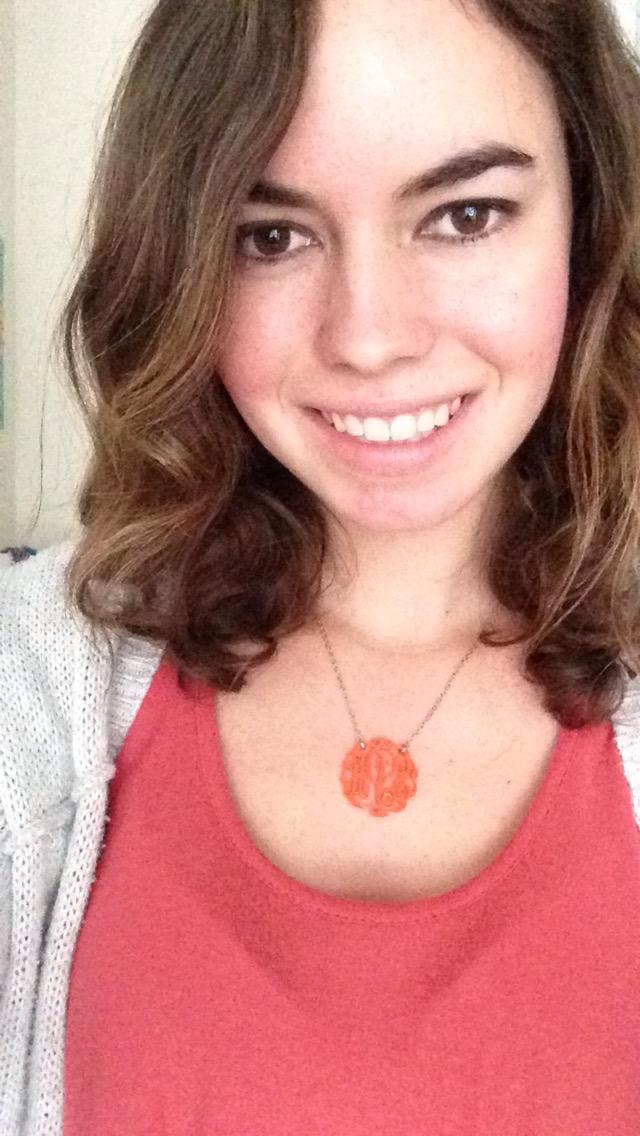 Updates:
---
You kind of have the... how do I put this... your clothing fits you well. It's not loud as your mannerisms aren't loud, I respect that. At the same time, a well versed man can tell a lot about a woman by the look on her face in her "selfies" and the type of jewelry she wears.

As I am not in the mood for one of my novel responses I will simply ask a question and then make a statement. Are you finding that you are not being approached and that is causing you to question "what is wrong with me?" If so (and to the point), these things tend to work themselves out in terms of women who are either shy or have issue either not knowing what to say or always thinking she is saying the wrong thing. The solution, unfortunately, does not fall to you but to the man. He will need to spot that and open you up (no pun intended) to feel comfortable (if I am right in my initial opinion).

Bottom line... keep being yourself because the world is full of posers, dipshits, women with Daddy issues (and by extension looking for a "new" one) and/or liars (of both sexes of course).

I would make your eybrows thinner.

your friend is cute as heck. So are you, especially in the first and last pic you posted.. but that may just be due to the lighting. Overall i don't really see much i'd change, though i find that for some reason, your eyebrows seem overly bushy. Normally i wouldn't notice such things, but when i compare your eyebrows with your friends, yours looks much thicker. Just don't go rushing out to do anything with them, because i find girls who redraw their eyebrows look terrible/fake. Honestly though i have no real "critiques" for you. I'd date you just as you are if we clicked well

Two things to improve you appearance? Let me think. I've thunk.

1. Nothing need be done

2. See answer 1

You really are so lovely as you are. Why try and improve on perfection? A perfect 10!!

why does that bar look so familiar...

fuck anyways

ehh d00d you're chillin.

Your not bad now. About the only thing I can think of would be to put some wave in your hair. But not mandatory by any means.

Actually I see nothing you can change to improve it, you're good the way you are.

Honestly you don't need to change anything - Very attractive

I say don't change a think I think your appearance is perfect and your hot!

I wouldn't change anything.

MayB change it hairstyle. I personally liked ur second pic with ur hair up.

your totally my type I wouldn't change a thing <3

Look girlfriend material.. 👌

Hmm... wow, I honestly can't think of two things...

I don't think you need to do anything, you're pretty already

u look pretty and cute.. u want to change why? u want have the hot/sexy look?

Nothing you are beautiful I would love you how you are.

I think that you look just fine.

you seem fine. just stay fit and toned

style and makeup will constantly change so
the only thing i would suggest is to get your brows done by a professional.
but you dont need to.

Nothing, you are fine exactly how you are.

You're very pretty. Enough said!

You're already beautiful so there's nothing to do to improve that. Although in some of the pictures your face looks "harsh" in the sense that you look angry- it's the eyebrows though. If they were a bit thinned out, it would help your appearance to look "kinder" or rather more approachable and friendly. But that's it! You look amazing. I wish I looked as good!

Do your eyebrows, get some natural looking falsies and your good to go. By the way... you look like a model.
Click "Show More" for your mentions