Please be honest. I know I am kind of chubby but guys, is my body a turn off? I work out quite often, eat healthy and I am muscular but I gain fat easily.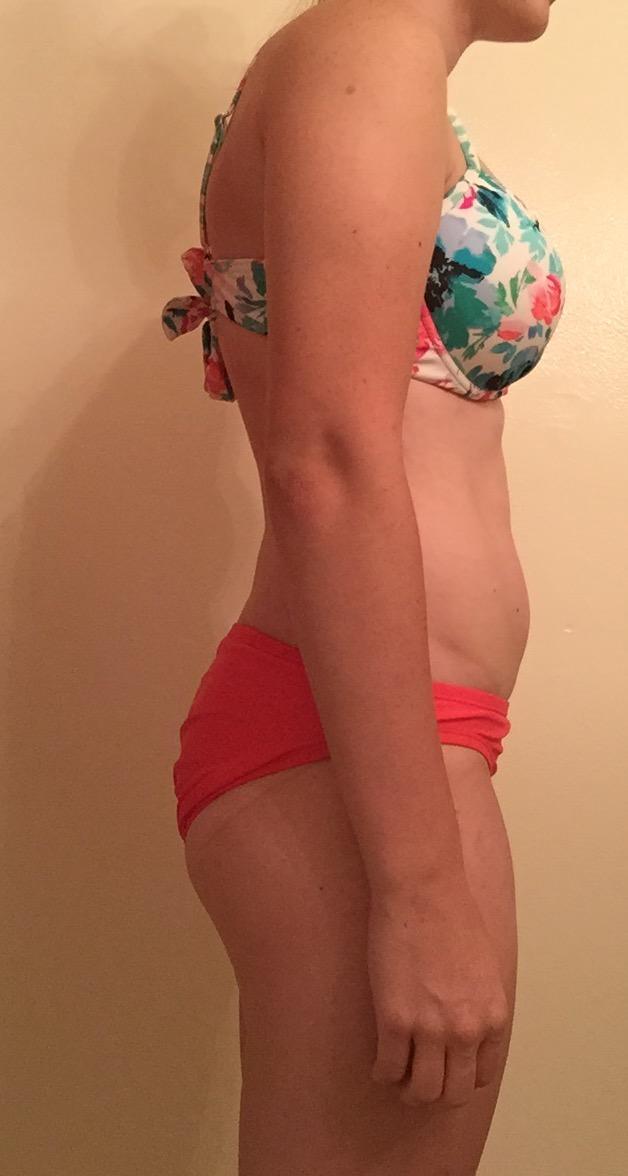 Updates:
---
Most Helpful Guy
Your body is fine. Keep up whatever you are doing to keep it looking good. Only bad thing I see is what others have told you... you have a problem with your posture. Move your head back and pull your shoulders back and see how you look then. That is what you should look like! In other words, no weight change or muscle building needed, you just need to learn to keep your head and shoulders back, or you will end up an old lady with a hump. Now work, just remember to pull them back till it becomes natural.
Most Helpful Girl
I think a lot of your concerns would be alleviated with improved posture.