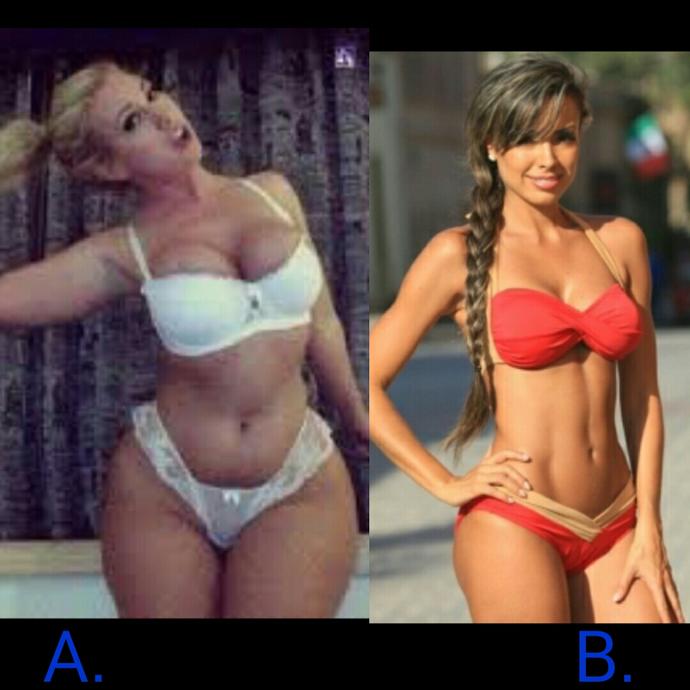 Which sexy body would you prefer? A or B?
Select age and gender to cast your vote:
Updates:
---
Most Helpful Guy
A is nasty... she has a pretty face though.
Most Helpful Girl
How about somewhere in the middle?

But if I have to choose I'll go with B.