How do I look? Rate me out of 10?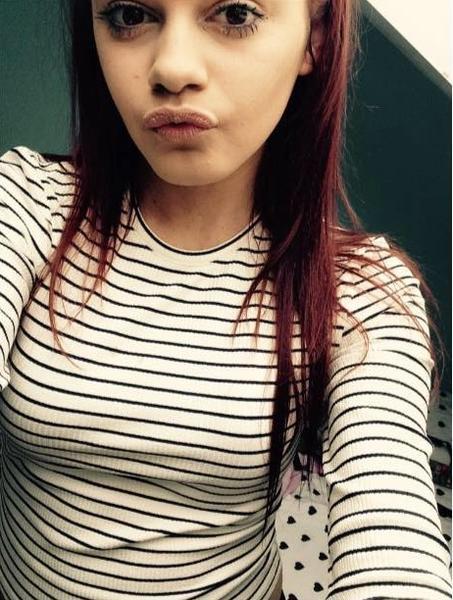 Updates:
Thanks guys you have been very kind except for the duck face.. :P
---
I give you a 8 but also really close to a 9

duckface/10

After an extensive analysis of how you would look without duckface, probably a 7/10. You're pretty.

You're obtainably hot

Which makes you approachable

Congrats

PLEASE GIRLS... LOSE THE DUCK FACE! IT"S NOT COOL! (Other than that hun, you look alright).

Even with the duck face pose you are stunning. Absolute perfection actually

Your very cute looking & sweet

I don't like to rate by numbers but I will say you are very pretty. I also know I'm gonna get hated on for not following the rest of the sheep here, but I honestly don't mind the "duckface". You've got cute lips and you're showing them off, there's no problem with that.

Holy gosh omg... that stupid face girls keep making

'pulls hairs out'

No, it's a bad picture

Meh.

You aren't ugly, but something about your face makes me want to put you in your place and command you (possibly the RBF?). You just look like you'd talk back to me a bunch and challenge me all the time, and I'd be proper pissed off and want to hurt you.

9 in my opinion, very pretty ;)

Hey someone used your picture in another question... it got taken down
But you look insanely cute in my opinion...

Wow. You are stunning...11

Cute, looks like you have a great body too

A 7. I would have given you an 8 if there was no Duck face.

I like the duck face...:)

You're very pretty.

I refuse to rate someone with a duck face.
I give you props for putting your self up for this. I see you are getting a lot of heat on the duck face and you are getting the heat like a champ and not loosing it. You are pretty, I'd give you an 8 but seriously, I think you will get 10's if you try to pose with a smile.

Lose the duck face cutie pie.

8 out of 10 you are beatiful

Try to put lip balm on your lips... Looks kind of cracked... But other than that you're pretty.
Click "Show More" for your mentions
Select as Most Helpful Opinion?
You cannot undo this action. The opinion owner is going to be notified and earn 7 XPER points.