Do I look good in a black dress?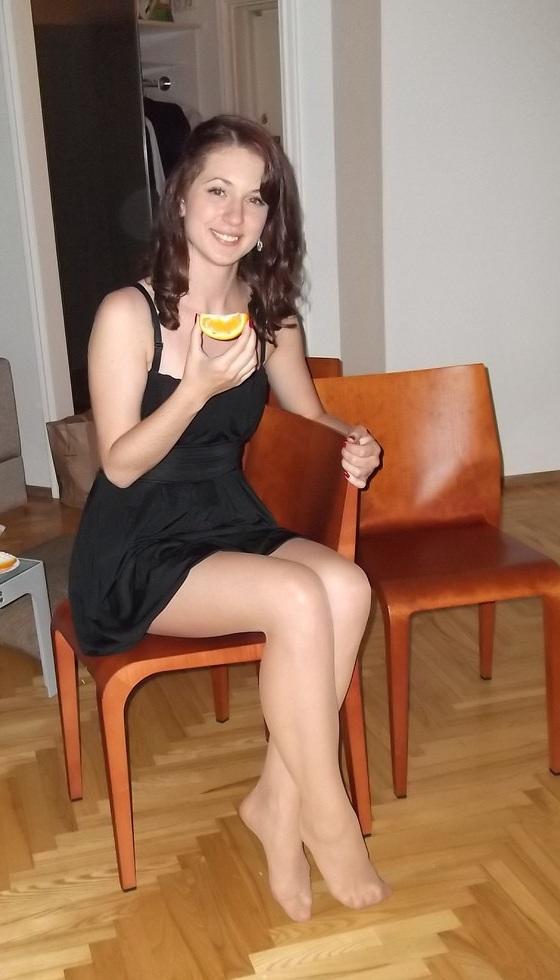 Updates:
---
Yes, you look good in this dress

Oh... You look like a girl i would ask out.
And yes, you definitely look good in that black dress but that's quite a provocative picture.

It most certainly does, why you look good any dress. Is there any dress you can't pull off?

Orange you looking beautiful today!

I think you look very attractive

The only thing that seems appealing to me, is the slice of orange.

Yes, you look gorgeous.

Random piece of orange. Did you misunderstand the tequila slammer routine? :p

You look great, and the orange looks good too 😀

Yup that dress looks good on you!

You and the dress look good👍

You look amazing in that dress. Wow!

You need to show a lot LESS leg. The pose you are striking here isn't one befitting a young lady. This photo makes you look trashy.

Perfecto, perfection. Yes your good :)

You look fantastic so beautiful

i think the dress suits you very well and enhances your beautiful looks, would be better without the stockings

o... m... g..., you are sooo super beautiful. you look very beautiful in any type of dress. and you have the super beautifulest legs and very cute arms

Yes you do. Lose the stockings. You should wear latex sometimes.

You look great in that dress.
you look good, the dress is a little bit short, but if you wanna get guys then go for it.. :)
Click "Show More" for your mentions