ok, so is the second time I put the same girl (not telling you who she is though lol) coz I wanna know if she is really that pretty, the guy I like likes her but I wanna know if she is like he says, according to him she is gorgeous, so I wanna hear different opinions. Which one is the best for you? or do you think they are all attractive?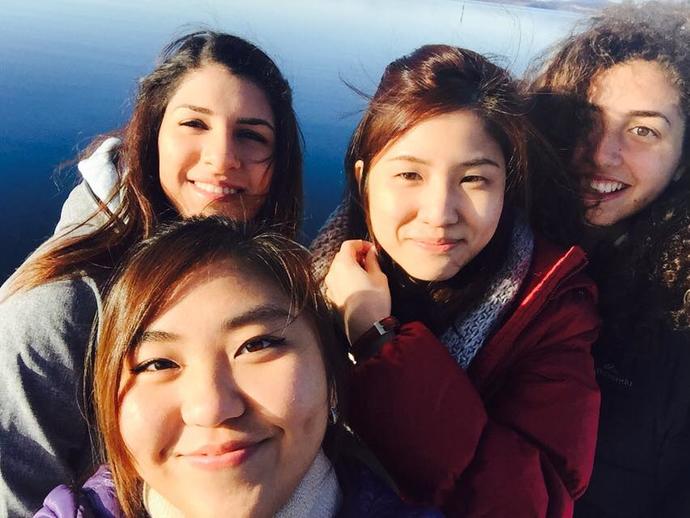 Updates:
---
Most Helpful Guy
I don't know what he likes, but I like the two Asian girls the best.

Other than that, what difference does it make what we think? He likes her. In your situation, our opinion doesn't matter. He likes her and he sees her as pretty, attractive, hot whatever. My opinion won't change the fact that he likes her over you. What are you trying to prove by asking us? Doomed to failure cuz it won't change him or his mind. What r u going to do day "look gagers don't think she's do pretty!" He's going to laugh at you and like her over you even more.
Most Helpful Girl
The one on the left is the best looking, the chinese one in the middle right is the second best looking, the girl in the centre between the chinese girl and the girl with the curly hair is the third best looking. The girl on the right is the least attractive.