(I want to look masculine) Do I look masculine?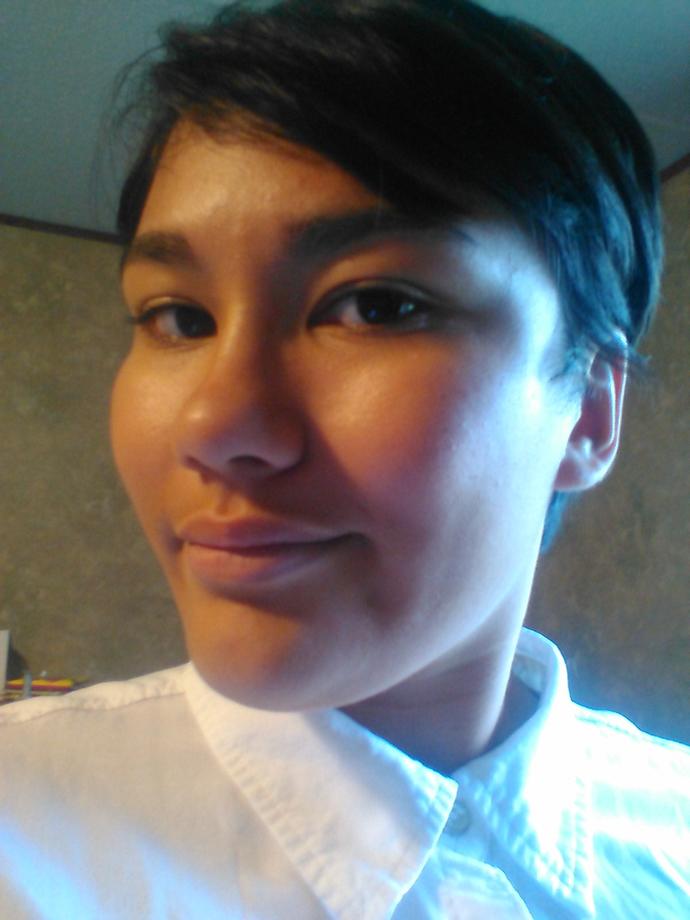 Updates:
---
No I think you look feminine

Maybe if you get a very Short cut you'll look even more masculine. But yeah its already masculine.

You look quite boyish I suppose, though I think I'd be able to guess you were a girl if I saw you randomly.

Are you gonna cosplay as a male character, or something?

pretty good. maybe try to mess with those brows a bit, because those look super feminine.

Kinda, your hair should be so combed and your eye lashes are too long

Why do you want to look like a man

why do u want to look like masculine

yes you do, now stop asking this question again and again

A little bit, but not much.
oh u WANT to look masculine. u should have told us that last time lol...

mission accomplished.. you almost look masculine..

Oh so that's why you did it, the hair :o

Could you post a picture of this, but with glasses on? :D

I could believe you're a guy...

If you don't mind me asking why do you want to look like a boy?

You look more androgynous more than masculine.
Click "Show More" for your mentions