Should I get a full fringe to cover my forehead? I'm not sure if having bangs will look good or not. I was thinking to have a style like this, where my hair is still longish.




Or should I cut it init a short bob and then get a fringe like this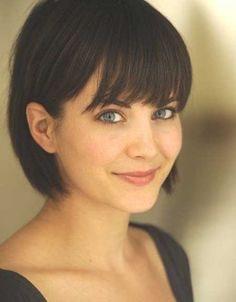 Or should I just keep my hair how it is now?
be honest and thanks for the opinions.
Updates:
Thanks guys! I got my bangs!
---
Most Helpful Girl
I think full bangs usually look good on a person and that they will usually suit anyone however its always good to get the opinion of a hair stylist from your hair salon.
Word of advice though, if you've never had full front bangs before if you're someone who gets forehead sweat, or where you live is about to go into summer it might not be a good idea because if your forehead sweats during hot weather or just in general, the bangs will constantly go greasy and not look as great.