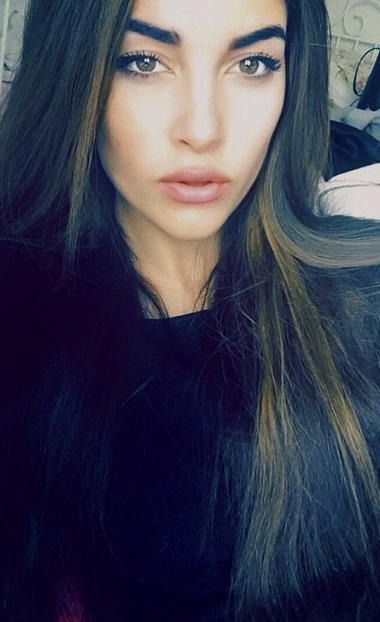 Updates:
---
I think you look very attractive.
Looks are very subjective from person to person, but I'd give you a high rating, like a 9 on a scale of 1 to 10. You have really awesome hair and eyebrows and your face is overall nice too.

I think you are stunning looking

who ever she is, does not to be rated. Beautiful women, doesn't need people tell to her she is hot. Because in the real world, men will be giving her attention like she can't saying no to them. I am sure she has being asked on , motr dates, more than I have had hot dinners. This is a model or an actress.

I know this is a trol question.

What is the scale? You are very beautiful! Couldn't that be your rate?

if that is really you. yes you are very attractive...

10

Wow girl! A solid 8.5 out of 10. ;)

You're hot, love the hair, your eyes and slightly open mouth look

Seriously?
Model/10, not really my type so I can't give a number

Give you a high 8 rank which is kick ass

You look kind of like Angelina Jolie in my opinion, not my favorite actress but other people seem to like her.

My eyes would turn into her property when I see a girl like her in RL. It already happens here often where I live

8 out of 10, very pretty hair and eyes :)

Beautiful but too serious looking try a smile

I rate you a 9.99999999999999999999999999😘

She's stunning, very beautiful

Stunning... do you model?

Quite gorgeous, model material to be honest...
She is fucking gorgeous 😍❤

You look beautiful, girl.

Is This for real? Cause seriously either You are catfish or a model or Just some girl, either way hou are hella hot, You dont even need a rating.

Gorgeous you look like the future daughter of Megan fox
Click "Show More" for your mentions