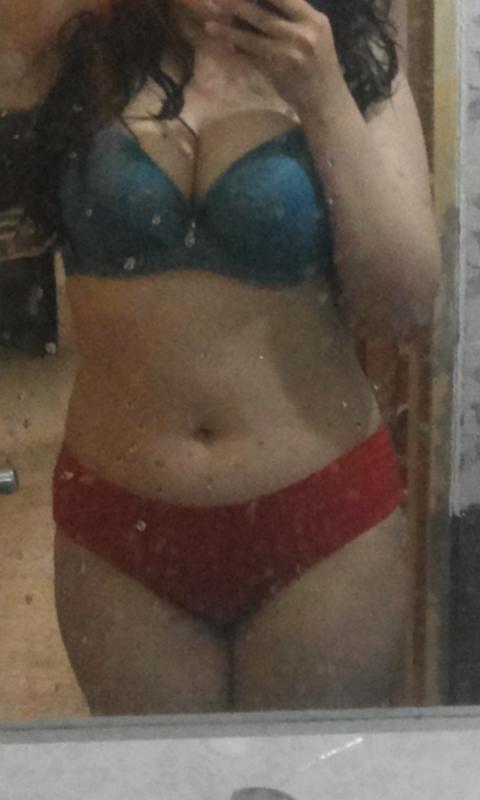 Updates:
---
Most Helpful Guy
First... you look good as-is.
If you want to be perfect (and that's whatever perfect is in your mind), it can be done. You have an hourglass shape that's just hidden by a little "extra". You could lose about 15-20 pounds and some toning. At your age, although still hard work, wouldn't be hard at all. Your body SHAPE is spot-on, you just need to slim it down now.
Most likely, when you lose weight, especially that much, you will lose some of those tits too. Don't worry about it. Nearly ever guy would rather have a tight girl with no boobs than the other way around.
HOWEVER, this is just my opinion. If you are happy with how you are, then DON'T change. You are not obese or anything that would cause health issues... so it's totally up to you at this point.
Most Helpful Girl
If you kept eating everything you normally eat, but work out hard... jog, aerobics, dancing, pilates, yoga... giirrrrrrlllll you could turn that body into a masterpiece! You've got great assets, you just need to tone up and turn some of that body fat into muscle mass. Also wear heels often, keeps your butt nice and round and sexxxxxy hawtttttt, trust me