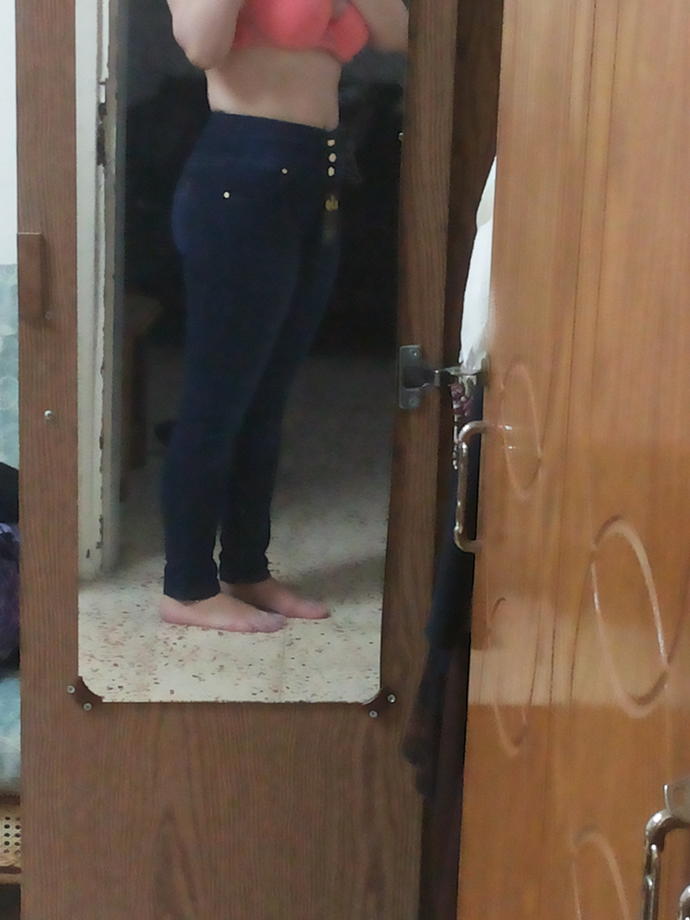 Updates:
---
Most Helpful Guy
Your hips are fine. Your shape isn't. You are too "curvy" to be fit. Your stomach budges over your pants.

You can learn to squat, deadlift, which will make your ratio better. Or lose weight, but you look like you have good genetics and can actually work your muscles. If you do, and control calories, you will be able to move around a lot of heavy iron.

You don't look fat, but "pudgy". Like your muscles aren't tight.

That said, if you can deadlift a lot, I'll take back what I said. I've seen powerlifters that really looked like... well... you google it.

From a fashion stand-point, it's hard to imagine a top than compliments those jeans.
Most Helpful Girl
No, I would not say "too wide". You are curvy, but I would not say too wide.
If you are conscience about it, I would switch my food to all organic and get some flax seeds and grind them up into a powder and find a way to use about two tablespoons a day as Americans are highly deficient in fiber.
And I mean natural fiber and not synthetic fiber like Metamucil or Fibercon.
Flax seeds are one of the richest and cheapest sources of natural fiber.

Then watch a few pounds come off. Fiber is amazing.
I get my clients on fiber all the time and they are amazed but how much weight they lose as fiber flushes toxins that stay in your system and add on weight. Its a natural detox of sorts.