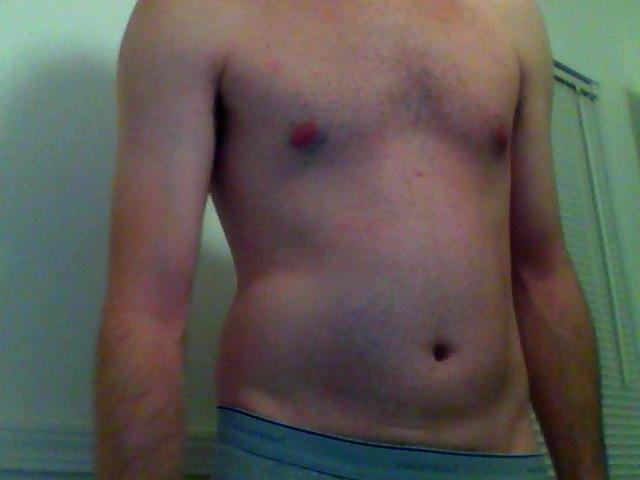 Select a gender to cast your vote:
Updates:
---
Most Helpful Girl
You could build muscle if you want, but you look fine.
Most Helpful Guy
Don't think about it man. You at least don't have to cope with any form of Gynecomastia. So it's pretty much a cakewalk for you from this state. You don't have to train if you don't want to but if you do. Don't do too much cardio. I met a guy at the gym that didn't know why he never built any muscle and he spent most of his time doing cardio like an idiot. So someone eventually told him that what he needed is to eat more (mostly protein obviously) and lift more weights. Good luck!