i was born female but i feel i look like a boy for some reason, i feel like my face looks more masculine than it looks feminine i dont know whether its my long face or my jaw/chin or my nose or what it is all i know is that i don't feel feminine-looking though im probably the most girly girl i know... also its not only my face that make me feel masculine, i have a receeding hairline, very thin hair, my hands are very long/big and i have no womanly curves they are pretty much gone,,,, over all i feel like i look like a tranny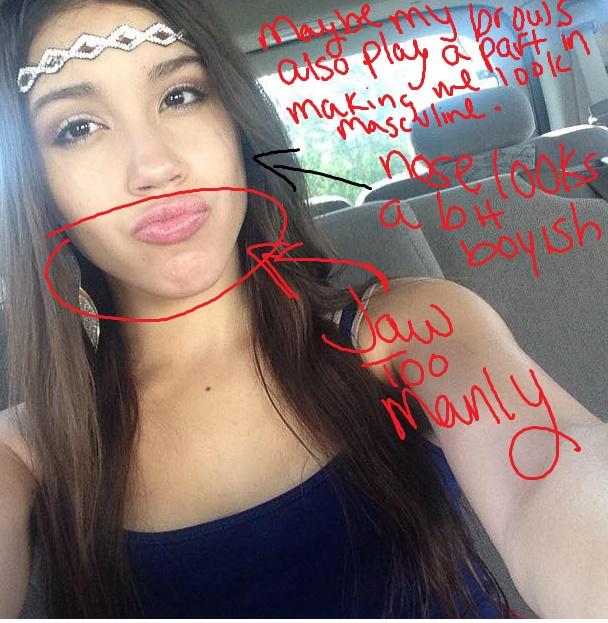 Updates:
---
Most Helpful Guy
Well you are being too hard on yourself. When I look at you I think to myself, I wish I can have a beautiful woman like you.
Back to the point, your round face fit your big sexy lips. There are a lot of people who pay a lot of money for lips like yours.
Your nose is perfect to me. It's not too big or to small. Just right for your face.
Your eyes are just to die for. They are like looking into heaven they are so beautiful.
Your hands are big and beautiful. You have beautiful skin and you just don't know how beautiful you are.
Most Helpful Girl