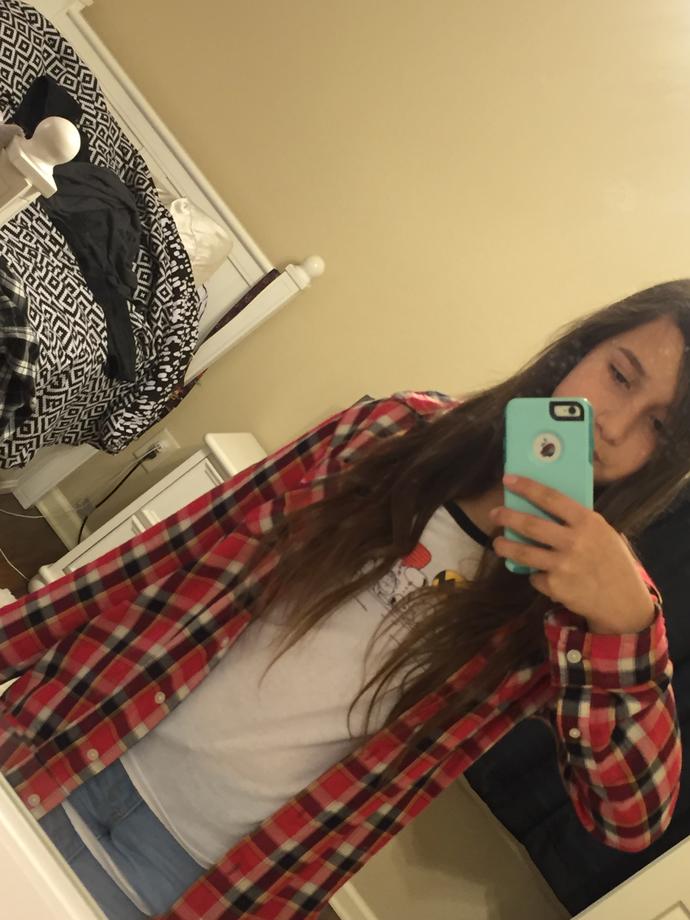 I just bought these clothes, but am now second guessing myself. Do I look good enough to go to school? (as an 11th grader) I really don't want people making fun of me
Select a gender to cast your vote:
Updates:
---
Most Helpful Guy
You look good on those clothes.
Most Helpful Girl
The flannel is ok but not with that outfit.

The shirt doesn't look like anything you went out and bought. It looks like something you've had in the closet for years and just wear it on days u never leave the house.

The pants are ok style wise but u should have put it together with something cuter. And they don't fit well in the hip area

The shoes look dingy and old

Overall it's a no for me. You don't look horrible like you'd get made fun of, but it's not cute either