ok so i dont want any nice answers be as harshly truthful as you can be. im 15 and im a girl ( just incase you didn't think i was a man with man tits because i have small boobs) so i have came to the conclusion that im not as preatty or as skinny like the other girls. so i have been running for 15 mins and i have been planking and squatting and lifting and a bunch of other stuff. also weigh 58 kilios, which is alpot to you American people. i think its 127 pounds i dunno, but here are some photos...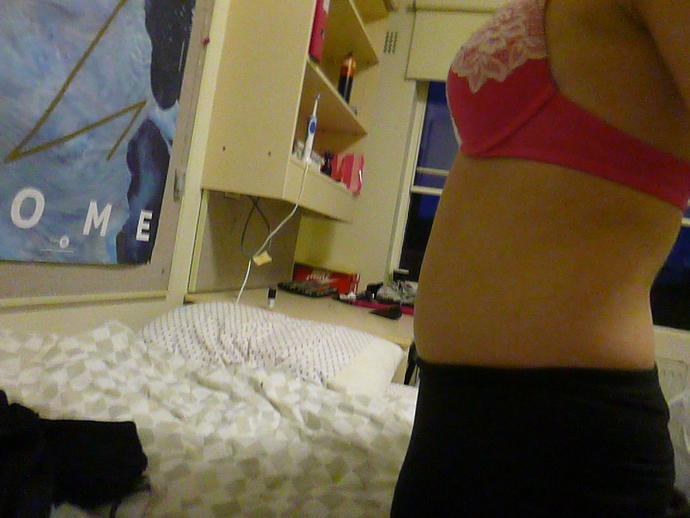 Select a gender to cast your vote:
Updates:
---
Most Helpful Guy
Listen! I will not be the romantic one but u really will gain weight in your teenage time , me too and i intend not to lose weight as how i really want until i reach 18 , i will go to a nuterition doctor to help me in my diet.
U r still young, and i know u want to be attractive to guys... okay u can just workout a lot and eat vegetables a lot and fruits , do not eat fastfood , no soda, no alcohol, do not eat when u feel u r bored and unhappy try to fill your free time with meeting friends or going to tge club and meet new people and make new friends to hang out with them.
I think u will be fine and happy with self confidence when u do that.
And do not worry, there r guys who like all kinds of tits , u see tgem small because you have fat all around your body so they r not really recognized.
Smile and have fun. :)
Most Helpful Girl
Hey dont get down on yourself coz you are only 15 yo.

You got a lot of growing still to do.

When i was 15yo, i was a skinny stick with little A cup boob bumps. I hated how i looked and always got picked on, they called me Stick Girl.

I had no hips or waist and all the other girls were getting asked out by guys. Even my 13yo sis had a boyfriend... she is typical Filipina; short, chubby, nice hips and butt, and she had big B boobs. I hated her so much!

When i hit 19yo, my boobs were a large B, i got hips and a small waist. I still dont have a butt like i want and i so want bigger boobs (i am 21yo now) coz my sis is 19yo and she is a big D cup!

The thing is i finally found a man who likes me for me! He likes my boobs and body and he made me happy. I still want bigger boobs though...