I haven't posted a picture on here before and I don't care if I'm anonymous or not, but I just want to know if I should continue to grow out my beard. Having a girl and guys perspective would be helpful. By 'beard' I mean the hair on my cheeks along with the hair below my nose and chin. I'm just clarifying 😊

The problem is that the hair on my cheeks isn't as full as my 'goatee' so my goatee grows faster. By the way I hate goatees and I've always had a clean face until recently. I had to shave my goatee about twice to allow the hair on my cheeks to grow evenly with it... and this all grew within a week's time.

Okay, I know we all hate awkward pictures (and I hate forced selfie smiles so thats why I didn't), but here we go lol 😅...

By the way, I don't care if you call me ugly or anything.. we all have our opinions. Also, there are no filters applied to these pictures, so that's what it really looks like.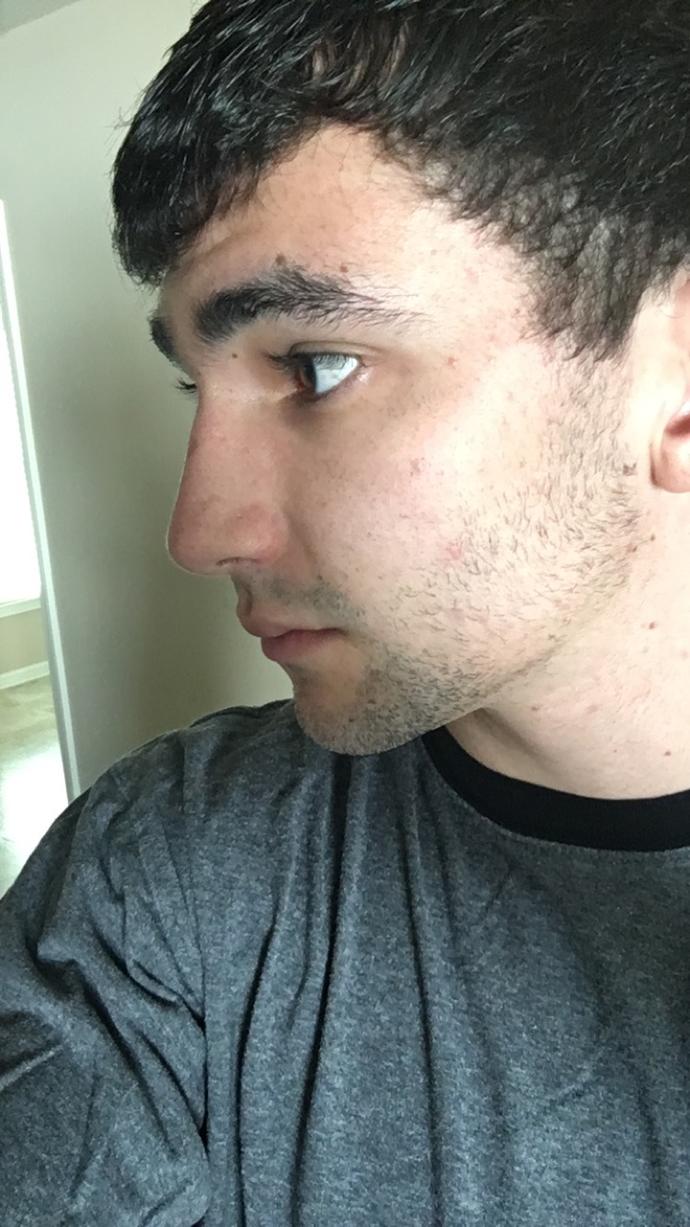 So, should I continue to grow it out or shave it off? If I simply don't "have the face" for a beard, thats okay! I just need opinions because some days I feel like it looks okay and some days I have the temptation to shave it all off.


Shave that nasty thing off
Select a gender to cast your vote:
Updates:
Just trying to bump this question to see if I could get more opinions.. Thank you 😊
---