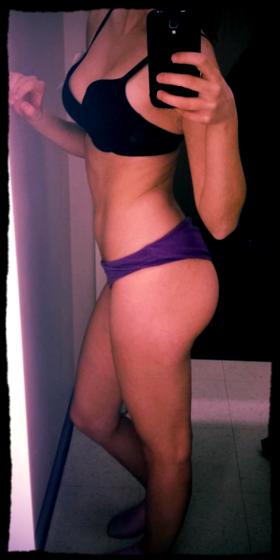 Updates:
---
NO!, wow I've just joined the site and I've seen at least 10 of these posts now and all have almost perfect figures. Again you look great.

Ooshet no u have a perfect sexy body 11/10

hot to me... fat not at all

Nope but just fishing fo compliments

Why would you even ask that? No!

you are just hot :) .

i realy want to meet with you

Far from being fat.
Absolutely beautiful.
sexy tummy, lovely legs and a nice butt

No, you are perfectyyyy :*

perfect body, great tits, 10/10
ticks all the boxes

You look great! 😀 Be positive and don't put yourself down

Not at all you look great !!!

I like your body baby. you're so hot anda sexy... ı LİKE your lipss... and nice purple panties...

No, you are beautiful, and the definition of perfect

Your not fat you are just not toned.

Nope, not fat. Rather sexy

No lol wtf this even a question?

Would love to pole vault to from behind.

The time for compliment fishing is nigh.

Fishing fro compliments but whatevs. U r sexy girl!
Click "Show More" for your mentions