The title says it all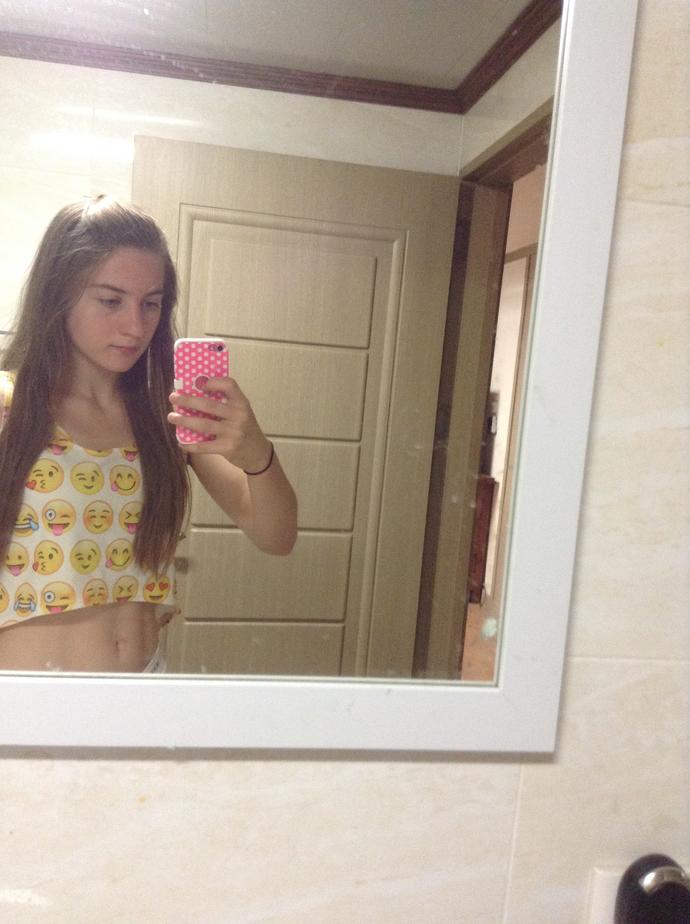 ---
No, because you're too young for me, and under-age as well. If I were a decade younger than my actually age, then I would have! :)

you are certainly very date-able. an attractive young woman

I think you'll grow and develop into a lovely young lady and you shouldn't worry so much 👍

Yea you are extremely cute. And we are the same age well practically at least and I can't think of reason why any guy wouldn't.

The age difference would be too iffy at the moment.

If I were your age I say yes! You're a very pretty girl.

Depends on your personality, personally age doesn't matter if the people really cared for each other, id even date a 40 something year old or younger then me, but first id have to get to know them first, looks can be great and everything but if she doesn't have a wonderful personality and heart then no, looks don't matter to me as long as she has stunning eyes, a lovely voice and addicting smile and a good heart. You are gorgeous, but I'd have to know more about you to make a decision.

If I was 15 or close to 15... Definitely.

You are a pretty young girl. Don't worry about all that business right now.

Maybe in 3 years when it wouldn't be illegal, hah

Were I your age? Hell, YES. You're a completely adorable girl. Go forth and make some man very very happy.

But respect yourself. Never let some dude control you or manipulate you. Just have fun and don't hurt yourself.

Maybe in a year when you're legal (in my state at least), don't want to get 15 from 15.

I never decide based only on appearance, but I think you are pretty, and if I was 45 years younger...

I think the real question is who WOULDN'T date u?

Honestly No. When I was young around your age all I cared about was school, education and MONEY (Hard to believe)! Didn't too much care about girls and dating.

Being a gentlemen, handsome and having a lot of money is all I needed to attract every king of girl. So the question is would you even date me if I was 6,7,8 years younger?

nope. u r too young for me.
but u r very cute and lovely.

If I was 15 then sure XD.

You look like my friends little sister

If you were 2-3 years older probably yes

If we were both the same age, sure.

If i were your age, yes. You are an attractive young lady. You will have no problem finding guys.

Nope I'm wayyyy too old for you

If u visit Egypt and i still single , yeah i would date u

I don't know girl this is all coming a bit fast for me ^^

Nope, i dont think.. But you hâve beauty
You're a cute young girl. Please don't worry much about this. I know it can be tough in high school, but you'll find there are better things to do with time than worry about dating boys. You'll have much more fun if you don't worry about that.

There will come a time when you meet someone you like who also likes you and wants to date. Until then, enjoy having a good time with your friends and family!

You're a little young, darling, and a little lacking in certain appendages for my liking.

If you're into girls, yup, I'd date you lol

you look young tho

Your cute in child like way and if you have a sweet personality to match your appearance I don't see why a boy wouldn't want you.

I would if I were a boy.
You look really cute and nice, very young though. :p

you're a pretty girl seem fun so if I were a young guy I'd think you're pretty. Nothing weird about my comment.
Click "Show More" for your mentions