What kind of female body do you find most attractive?

Anorexic:



Skinny:

athletic:

Curvy:


Chubby:


Or these ladies... (You can't call them fat because that's rude)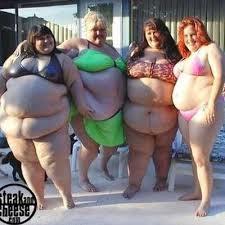 Those who she'll not be named
Select a gender to cast your vote:
Updates:
---
Most Helpful Guy
Oh my goodness, the first lady on the list is completely like a walking squeleton. I kind believe there's people that will over such an enormous amount of effort to look like that. That is definitely not hot at all. Don't mean to be offensive by the way.

Anyways, I'll go with Athletic to chubby type as those are type of bodies that I personally dig the most, specially curvy body types on women. They drive me crazy. Lol.

The last women are what I consider obese. That is also not hot at all, and neither healthy for the body. Just saying.
Most Helpful Girl
I have an athletic kind of body so I picked that just to see the results.