I just got some black eyeshadow and decide to pair it with black lip stick so I look all goth spooky.

But would you say I look more emo or goth?
This is me: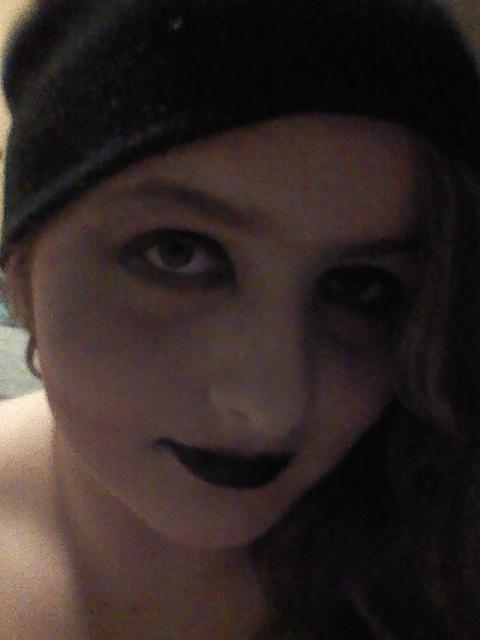 I don't normally wear makeup... And when I do it's not like this.
Do you think it looks good on me?


Updates:
---
Most Helpful Guy
Most Helpful Girl