i know im overwieght but just if you could look past that that'll be great!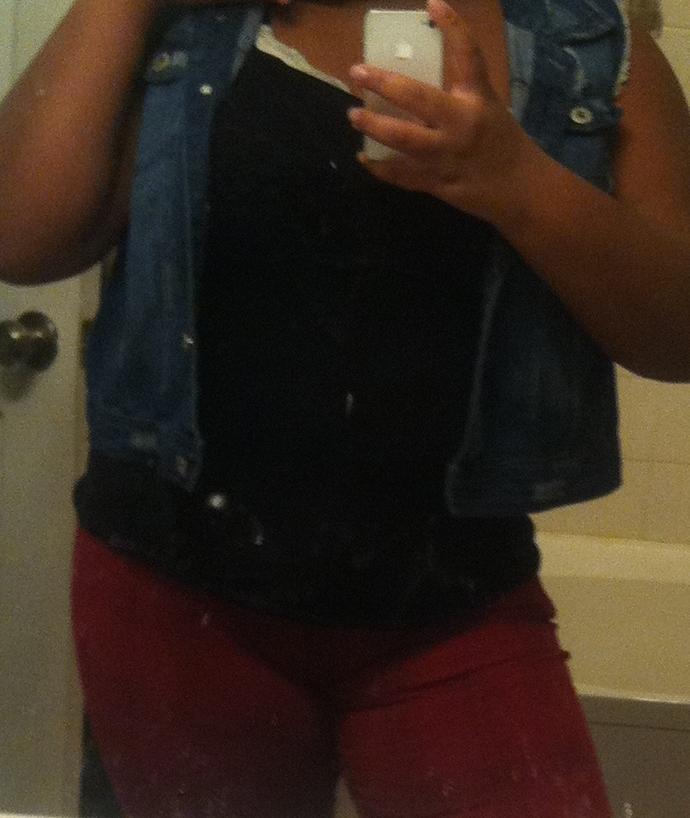 Updates:
---
Most Helpful Guy
Look really pretty. based on what little you show. a little cardio or sittups occasionally like 2-3 times a week and you should see the results. (Just remember to drink a decent amount of water.)
Most Helpful Girl
The pants look a little tight, but everything else seems to fit and look nice on your body shape!
I also like the color combination.

You look good!