Ok... I know I already posted this question with pictures. This is a more detailed version to get the most accurate answers. (Don't hate me! I know I have a problem and possibly a serious self image disorder. But it's better to do this on here then to harass everyone I know with this!)
I'm posting a variety of pictures; some that I absolutely HATE of myself and think look absolutely disgusting, and some that I have gotten compliments on, are half-way decent, or where I think I may look average.
There's also a small section of me with no makeup on (super scary...).
Anyways, I tried to use as many pictures with no filters as I could to show the most realistic version of me. Of course, people usually look a little different in real life then they do in pictures... so I guess I still won't know 100% how I look to others...
Anyways, I'm ready for the honest truth from strangers... am I as ugly and hideous as I see myself? Average? Above average? Beautiful? Gorgeous? I have no idea what to beleive.
by the way I'm 22 years old. I know I look super young (which I'm also insecure about).
So... how do I look?

First, here's me with NO makeup...


Second, here's the pictures I hate the most. They make me sick...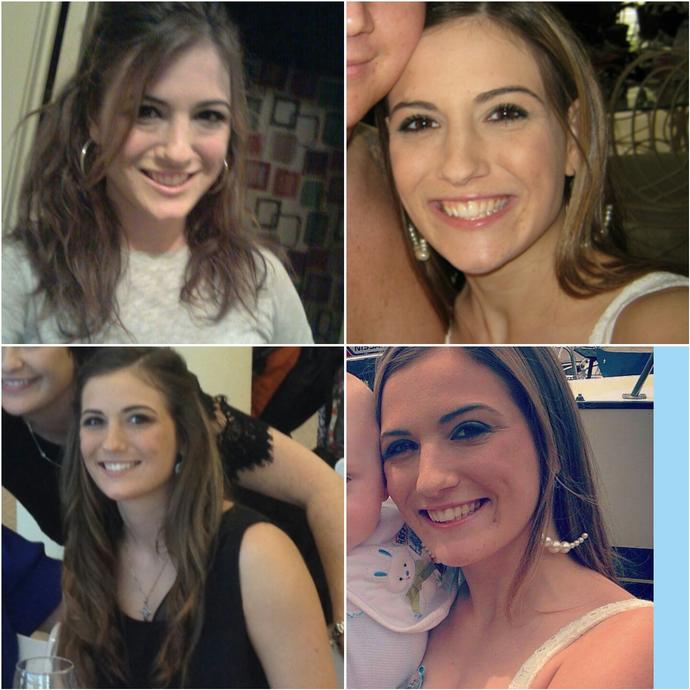 Third, here's the bethere ones. Although I still don't particularly like them.


So be completely honest, how do I really look?
My top insecurities are my teeth, nose, chin, breasts, and butt. My front two teeth overlap and my gum line is really uneven. My nose is a little crooked and is too big. My chin is too fat and makes my face a weird shape. My breasts and butt are too small, making me look like a little kid. (I'm 22 BTW).
Is this all in my head or am I really as hideous as I see myself?
Updates:
---
Most Helpful Guy
Ironic how in all your pictures you're oozing with confidence. 7 billion individual in this world and not single one of them looks like you, no one shares that with you, you are THAT unique. So why not take pride of that? Why bring yourself down to a level where you wanna be someone else and take away all the uniqueness?
Weak minded people aren't attractive it's as simple as that, and I assume this is the main reason you don't find yourself attractive.
If I wanna look at your pictures alone and ignore your text. I'd say normal, approachable, loveable. And I certainly love you eyes, I mean wow they're kick ass :)
Most Helpful Girl
You're above-average pretty. I didn't notice your teeth overlapping. You probably only notice those tiny details because you stare really hard at yourself in mirrors and pictures (I mean think a lot about how you look, and over-analyze it). But if you stared at any other person as closely as you've stared at yourself--even if they're a gorgeous model--you'd start to notice just as many tiny things that aren't 100% symmetrical in their faces and bodies. And yet, they're still gorgeous. You're still pretty. Tiny bits of asymmetry don't make you hideous, they make you human.

Maybe you should stop looking at pictures and mirrors for a while. You probably do have some form of body dysmorphia, because as I said earlier, you are prettier than average. If you think you're not, then your perceptions are off.