Ok so this is how a typical russian girl looks like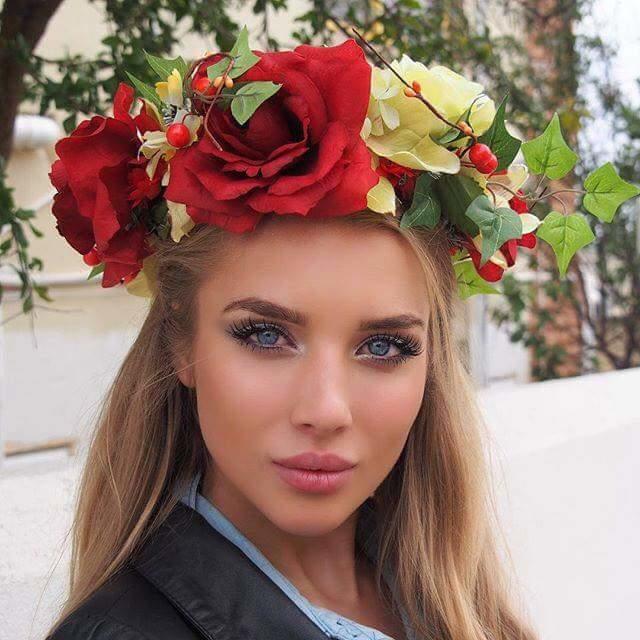 And this is how I look like



Obviously I don't have the grey or blue eyes russians are known for. And I'm not 100% russian
I'm a quarter ukranian and I do have polish and serbian blood too
(My dad is mixed basically)
Now do i even look Russian because I don't think so and I just feel like not part of that
"All russian woman are beautiful" crew
If i had grey eyes then maybe but as I am i don't think so.
And my natural hair colour is brown jaha and eyes hazel


Updates:
---
Most Helpful Guy
You do not have light eyes or blonde hair but you do have high cheekbones and angular features that many Russian girls have. (similar to the example you used above) So you look kinda Russian but not totally like the stereotype.
Most Helpful Girl
Hey I'm of Russian decent but I live in SA now (grand parents moved) so I'm basically half Russian. I look nothing like the "beautifully Russian girls" but that doesn't matter. My eyes are Hazel and I have ink black hair, I'm not even slim like them :D

I think you're really beautiful. I love your hair and I LOVE your piercing even more. Remember that first pic is photoshopped and she's probably wearing a pound make up and contact lenses.