How old does the blonde (me) and brunette look?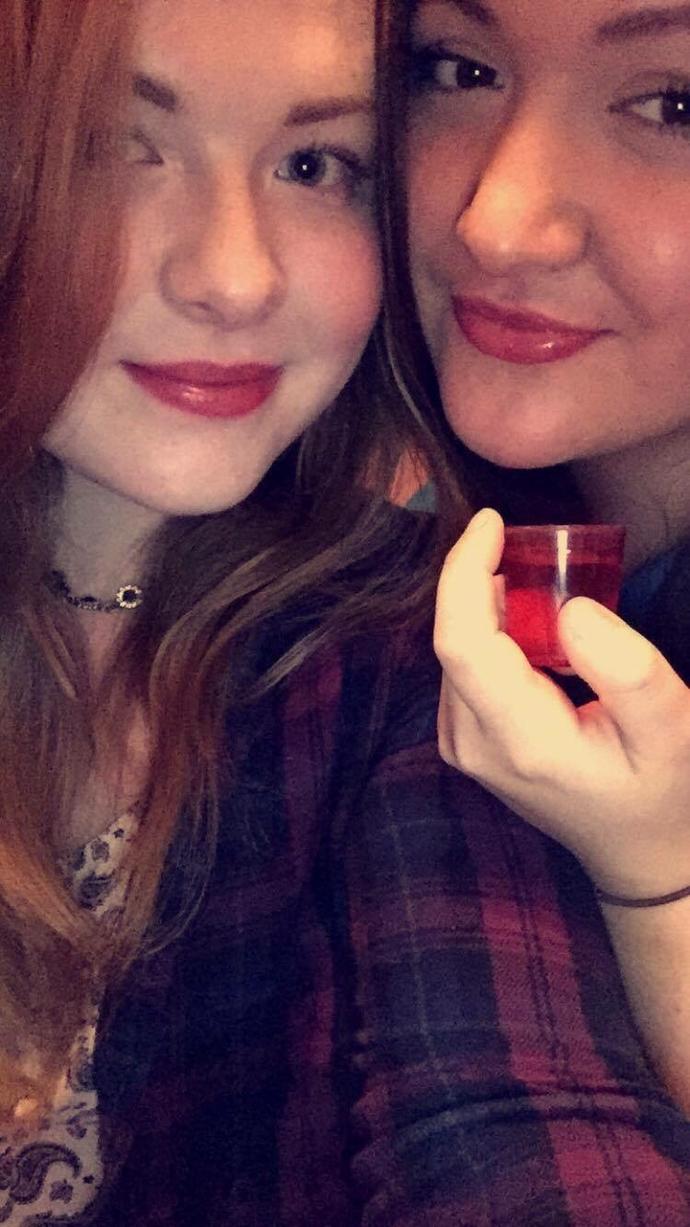 Merry Christmas btw! :D ❤️🎅🏻🎄🎁
Updates:
---
1. Out of the 2 (apologies), you are more beautiful
2. She looks older but both of you sure look teens :)

both look fan fucking tastic.

<3 you Alex from SoCal

Merry Christmas to you - Slightly younger than your profile age - I would put you at 17 and your friend at 18

around 30. so how old r u?

You girls both look your age 19..

I would guess 25 for you and 27 for the brunette.

She looks somewhat older than you.

Old enough to date I suppose? ... to Nando's!!!

Early 30's or heavy drinker 20's

I would say about 21-22 for both

you look your age... I'd say 18-20 for both

Super hot! :P Who's the one on the right? :))

Kinda like twins actually

I'd say the blonde looks about 21-22'sh and the brunette look about 24.

You both look as your age.19 years.

both are beautiful and sexy

Gosh both you girls r the most beautifulest ever. Very cute cheeks. Both of you girls look to be 18
You look your age. She looks a little older to me about 24-26.

14- early 20's. .. in one picture.. 30. its hard to tell bc of different angles and lots of make up. it doesn't give a round view it just gives many different interpretations.

If your age wasn't up there honestly I was going to guess 19 and I'd say she's 18.

The 18-20 range. You are both beauties btw:)

'Anything between 27 and 20

You both look really young like 17ish.

I don't know lol maybe 16 but you can never tell these days some 11 year olds look 20 and some 40 year olds look 20

You look 16. She looks 19

The blonde girl looks something between 17 and 19. The brunette girl looks between 19 and 21.

You guys look both your age which I assume is 19ish.

Blonde looks about 19
Brunette looks about 24

Blonde is 17 and friend is 25

Both of you look around 18.
Click "Show More" for your mentions
Select as Most Helpful Opinion?
You cannot undo this action. The opinion owner is going to be notified and earn 7 XPER points.